2 years before SEIKO's proprietary "Magic Lever" equipped their first automatic self-winding watch, the Gyro Marvel…

4 years before the launch of the first Grand Seiko...

8 years before SEIKO introduced their first chronograph during the year of the Tokyo Olympic Games...

9 years before Japan was given its first true diver's watch, the SEIKO 62MAS...

12 years prior to SEIKO Mechanical Cal R45 defeating all Swiss mechanical movements at the Observatory of Geneva's Concours de Genève, leaving the Europeans with no choice but to end all Swiss Chronometry Concours the following year...

13 years before the Cal 6139 became not only one of the world's first automatic chronograph, but the first self-winding column-wheel chronograph with a vertical clutch—the same mechanism Rolex has adopted for their current Daytona...

13 years before the world's first quartz watch wore the name "SEIKO Astron" on its dial…

18 years prior to a particular "Pepsi"-bezel SEIKO Chronograph 6139 becoming the very first automatic chronograph worn in space...

19 years before the debut of the world's first diver's watch with a titanium case, the Professional Diver's 600m "Golden Tuna"...

27 years before SEIKO introduced the world's first analog quartz chronograph, the Cal 7A28…

28 years before the UK Ministry of Defense began a 35-years-and-counting relationship with SEIKO in procuring watches for the British Armed Forces..

43 years prior to the first SEIKO Spring-Drive…

54 years before a chronograph movement, designed by SEIKO, is used in a TAG Heuer as "their own" Chronograph Cal 1887...

More than half a century before phrases like "wearing a Monster" or "loving the Sumo" made any sense among watch enthusiasts…


...SEIKO manufactured their first fully in-house watch, the SEIKO Marvel. The year was 1956.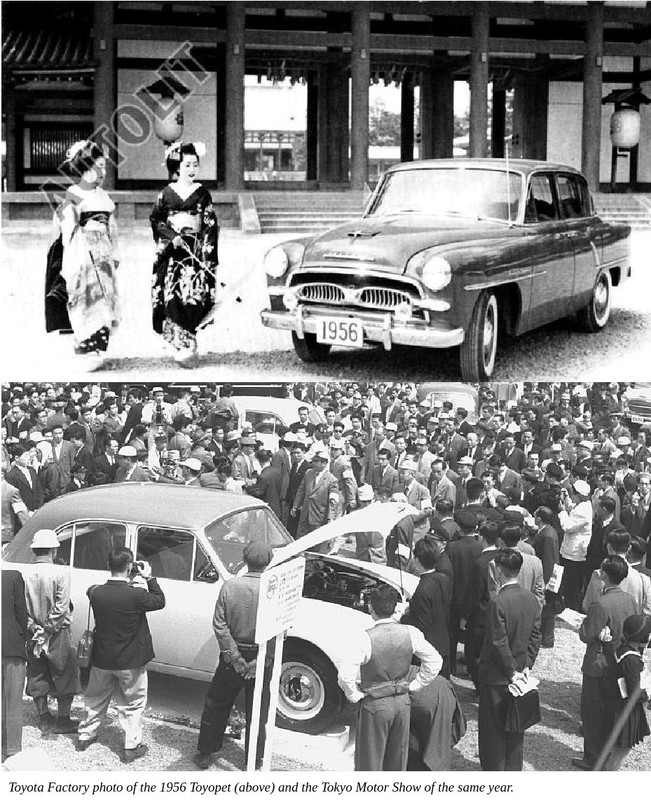 Scanned image from SEIKO Catalog ca. Late-1956, showing the Marvel in its first year of production.
Up til the year 1872, Japan had a seasonal time system, and with that, traditional Japanese clocks that had been in use for nearly three centuries. Upon changing to international fixed time system, their long heritage in Japanese clocks came to an end. Left alone, domestic clock makers at the time lacked the knowledge and experience required to develop watches, and Japan had to rely solely on imported timepieces to feed the growing demand within the country. Within a decade, a clock store by the name of Hattori Tokeiten started selling watches imported from overseas, and by 1892, Hattori Tokeiten became Seikosha (SEIKO), the manufacturer of wall clocks and later, pocket watches.
The pocket watches of Seikosha utilized the design of American and Swiss, both leaders in watchmaking at the turn of the last century. Even the first wristwatch produced by SEIKO under its founder Kintaro Hattori—the SEIKO Laurel of 1913, visionary and ambitious though it was—was powered by a movement based on a design of a Swiss pocket watch movement. However, the challenge of miniaturizing the original Swiss module to the 12 ligne size needed for a wristwatch would have been very difficult a task in itself at the time. In overcoming that obstacle, however, SEIKO not only learned the development of machine tools, but importantly acquired design and micro-fabrication techniques that would prove to be a strong catalyst for the next four decades.
1956 was a defining point in SEIKO's history. For the first time, SEIKO had to capability to not only independently design and make its own movement, but come up with outstanding solutions within said design that would become uniquely SEIKO's. The quality level of this new 17-jewels calibre matched those of Swiss manufacturers at the time, and brought new-found confidence to a company that takes great pride in making. Accuracy was improved over previous SEIKO modules, and the employment of new production and machining technologies ensured ease of assembling and dissembling.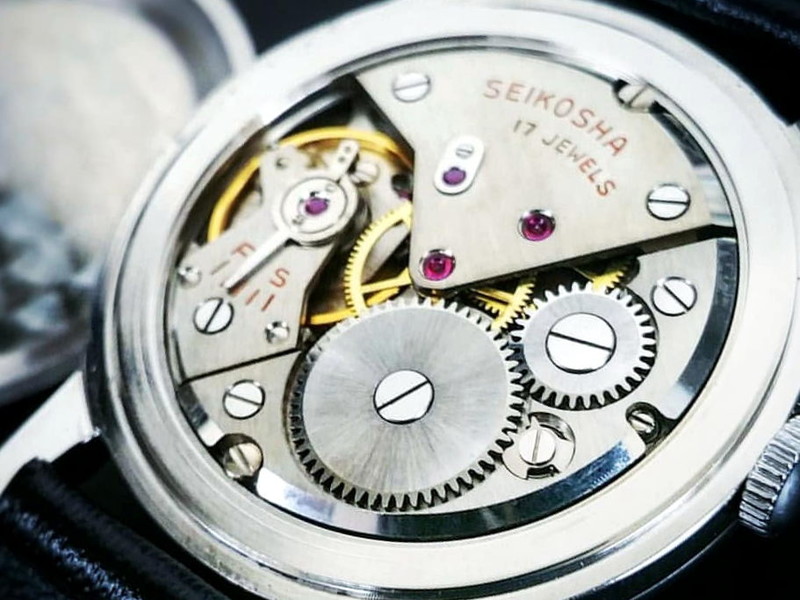 Image source: Bertnet69, mystalk.com


This new pride of Kintaro Hattori equipped the SEIKO Marvel, the Japanese Manufacturer's First In-House Watch. Following the year it was released, the Marvel took seven of the top ten places, including the top five, in the Council for Quality Inspection of the Japan-Made Watch Competition. At the 1957 American Watchmakers-Clockmakers Institute (Japan) Competition, the Marvel was the first Japanese watch ever to win first place, upstaging Swiss wristwatches from rivals such as Omega. Being a larger movement—thus larger case—than its predecessor and contemporaries, the SEIKO Marvel was also among the vanguard of a move toward larger watch cases.

SEIKO's latest offering received wide-spread acclaim from Japanese watch aficionados, but SEIKO never ceased to strive for improvement. Three years later, in 1959, the Marvel 17 Jewels manual-winding movement was further enlarged to 12.5 ligne, adjusted for higher accuracy by increasing inertia efficiency and improving gear transmission, and the renown SEIKO proprietary anti-shock device, Diashock, was introduced to the movement. This calibre powered the SEIKO Crown of 1959, a higher quality, higher accuracy hand-winding timekeeper, but based on the Marvel movement. In 1960, even more rigorous improvements were made, along with in-house hairspring, better oil retention device, capped jewels, micro-adjuster and secondary regulator.

This final highest-standard and best possible reiteration of the Marvel movement, the SEIKO Cal 3180, equipped The First Grand Seiko (1960).





Images sourced from: Ikigai Watches


It would not be an overstatement to say that Japanese watchmaking first earn the worldwide reputation of excellence that it has to this day, due to the SEIKO Marvel. It is little wonder that a 1956 Marvel sits proudly at The Seiko Museum in Tokyo.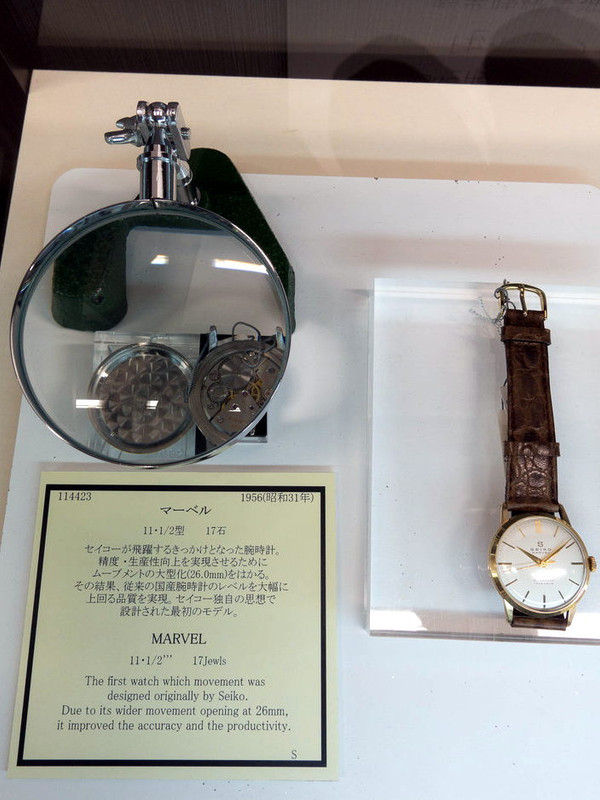 Image source: Plus9Time


Despite the fact that the SEIKO Marvel was very popular in Japan during its three-year production from 1956-59 with a large number sold, six decades is terribly long for any non-water-resistant watch with press-in case back to survive intact. The vast majority have either rusted away or refurbished to often unrecognizable outcomes. Well-preserved specimens are extremely rare to find nowadays, and these original Marvel are highly sought-after by Japanese collectors. eBay Item# 223301428456 that ended just two months ago is a case in point… https://www.ebay.com/itm/Rare-1957-S...p2047675.l2557

On offer today is an original SEIKO Marvel 17 Jewels from the second year of production, 1957.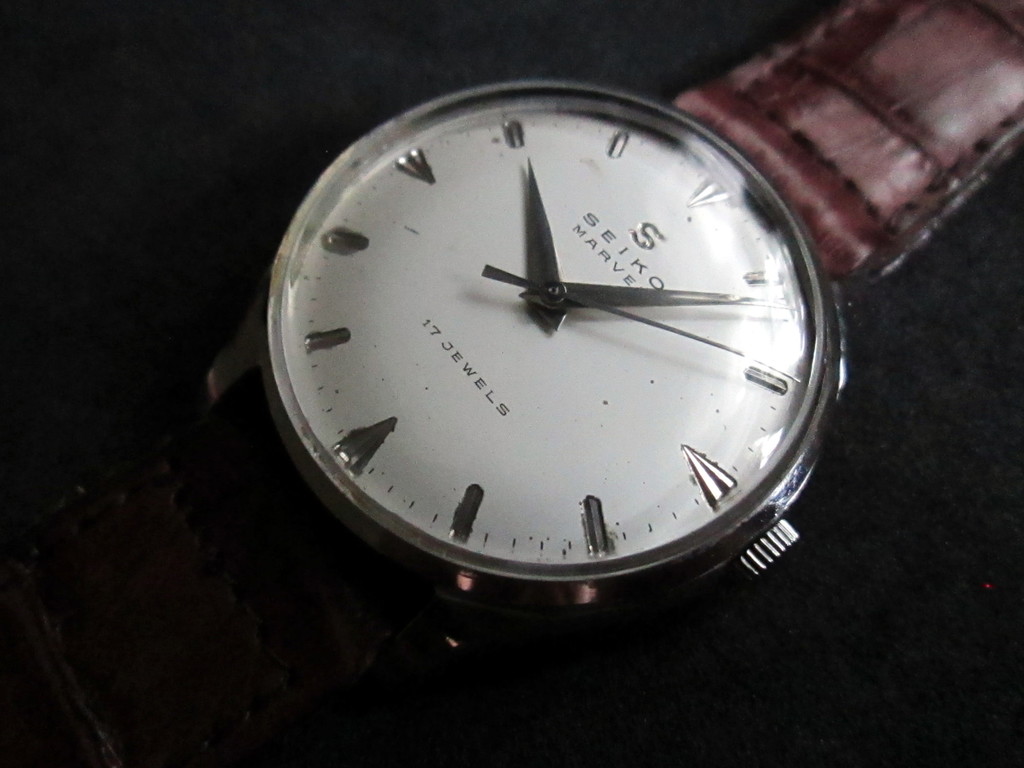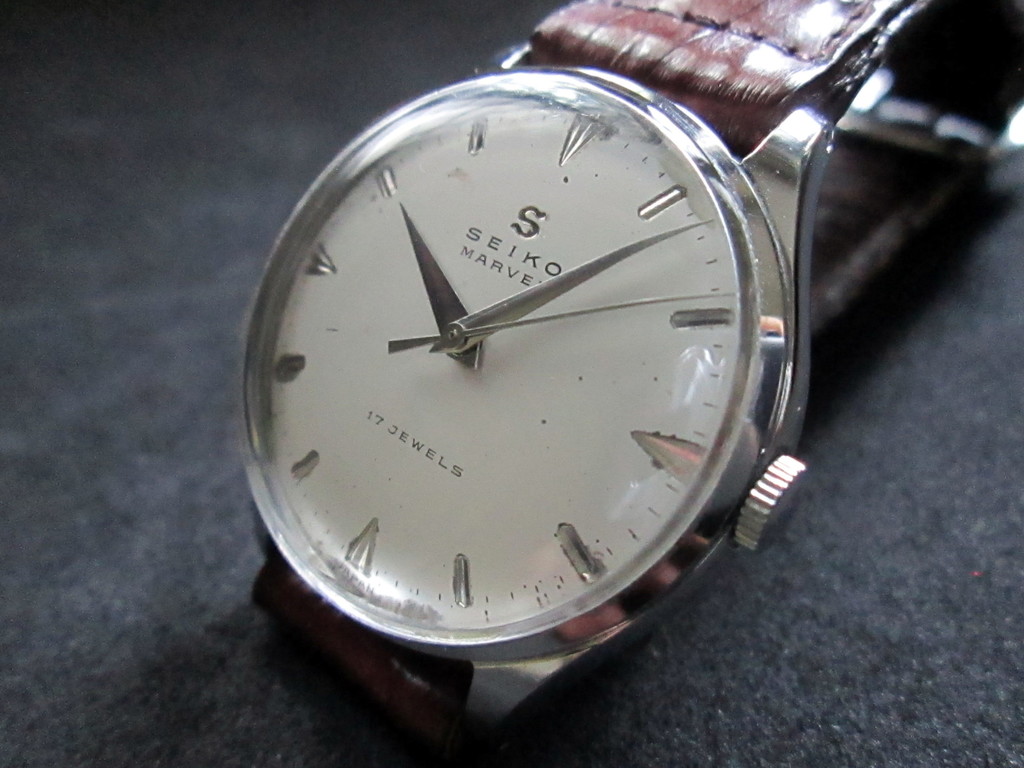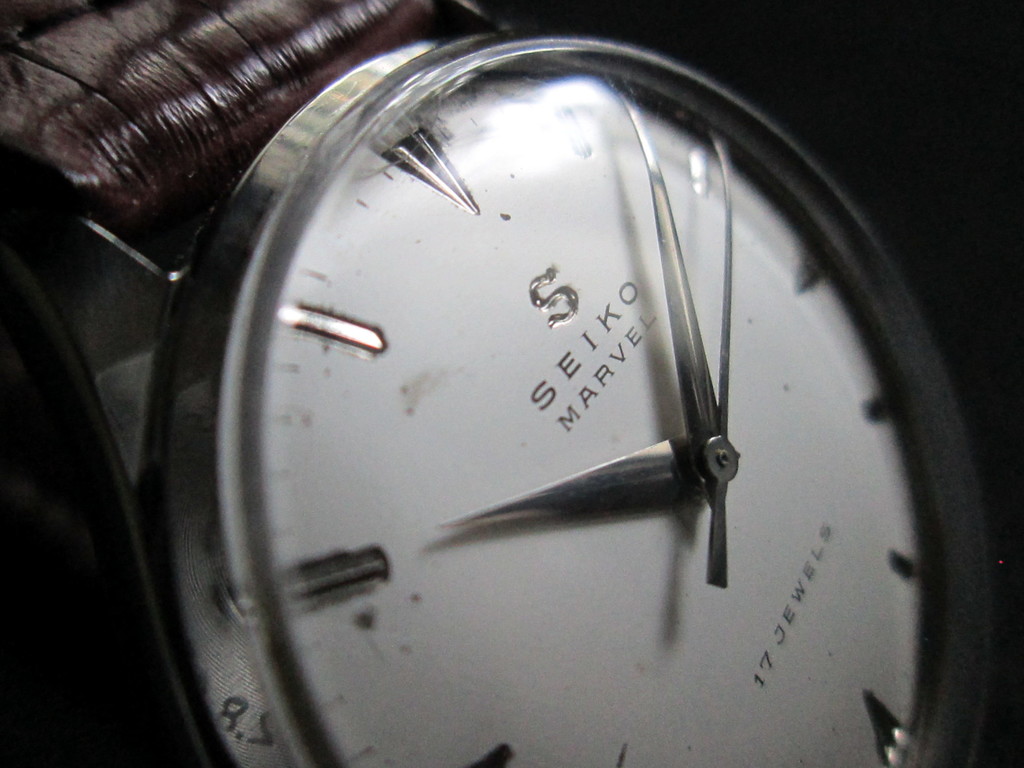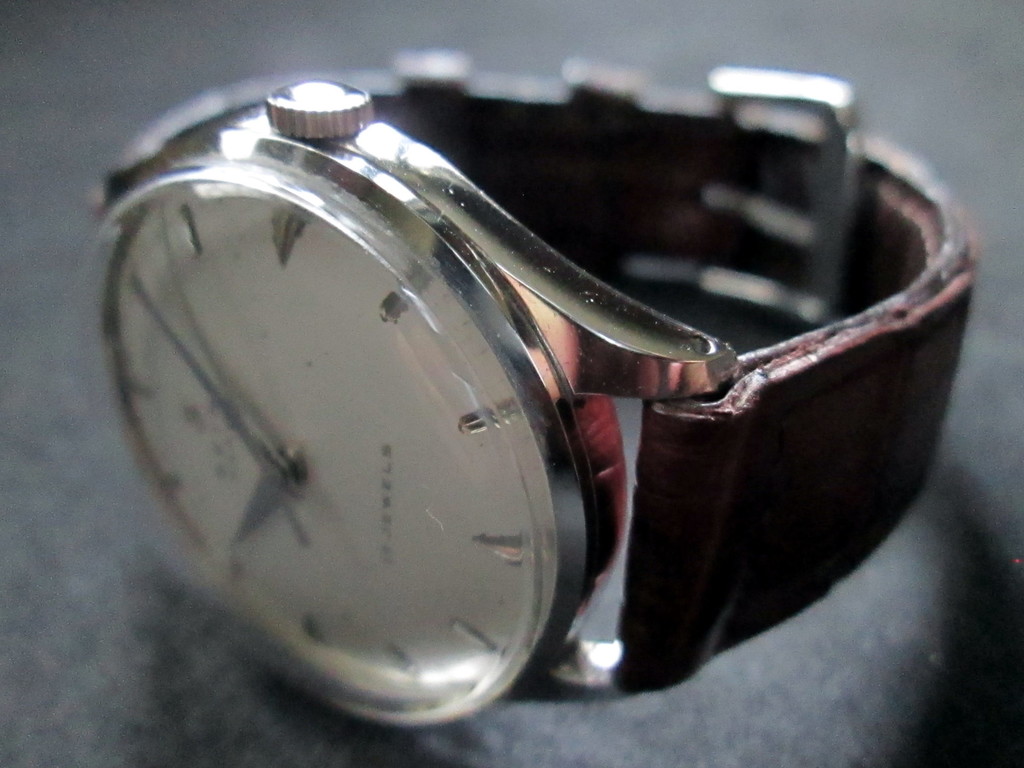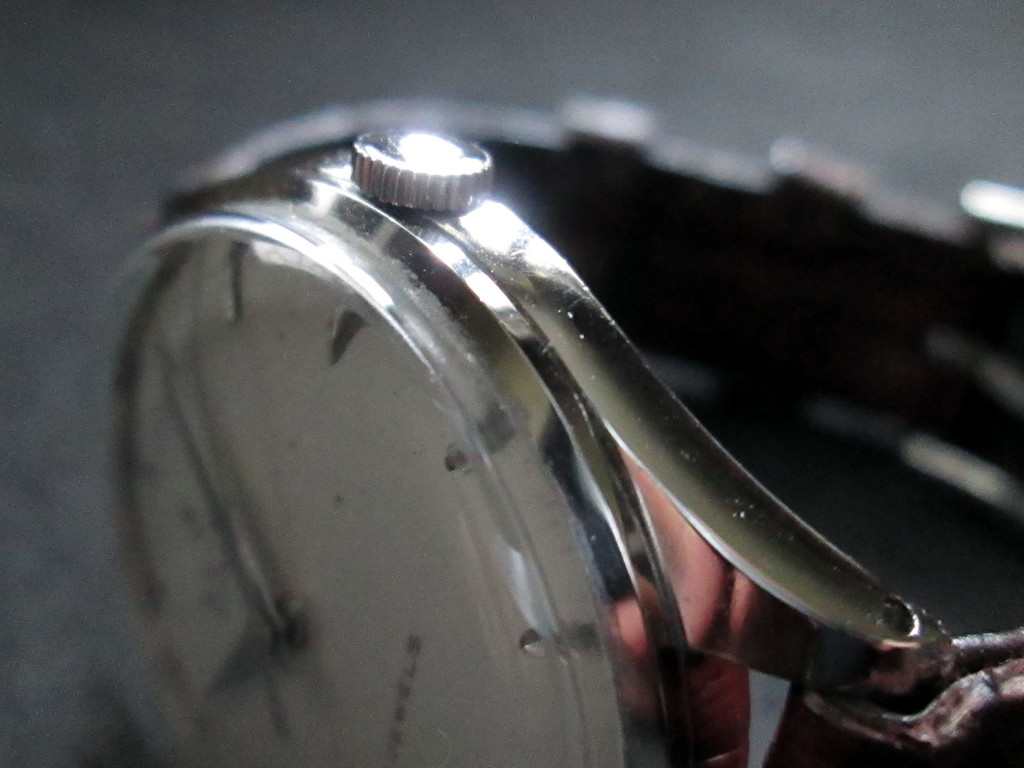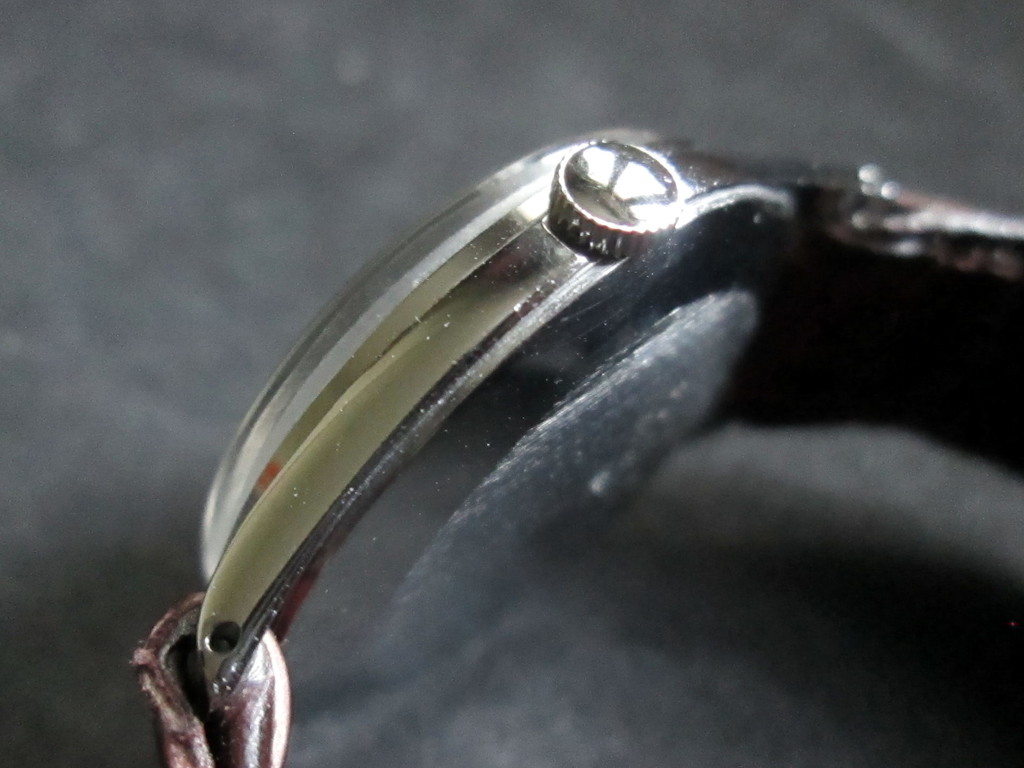 Referencing the Japanese publication "Japan Domestic Watch Vol.7 - SEIKO MARVEL", you will notice the dial script style on this example is consistent with that of the very first Marvel vintages.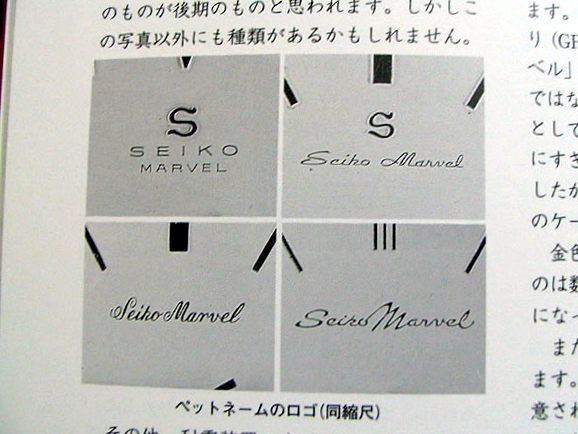 Of interest also is the unconventional serial number on the case back, typical of the mid- to late- 1950s SEIKO. Due to the all-dial nature of the case combined with light colour dial, the 1957 Marvel wears larger than its case measurement suggest.


SPECIFICATIONS

REFERENCE: 14038 M
MOVEMENT: SEIKOSHA "Marvel" manual-winding, 17 Jewels
CASE: Stainless steel (diameter: 34 mm excl. crown, lug-to-lug: 40 mm, lug-width: 17 mm), Press-in case back, Non-water resistant
DIAL: White with applied polished steel indice, Polished steel hands
CRYSTAL: Acrylic
MANUFACTURED: In Japan, November 1957
RETAIL (in Japan, 1958): 4,500 Yen
STRAPS (Replacement): Genuine leather in brown, Stainless steel buckle




While this piece is not the oldest watch that I have owned, it is the oldest SEIKO. The state of preservation, however, is incredible, and certainly the best condition 62 years old vintage that I have ever come across in person. The integrity of the all-stainless steel case, a basic press-in back one at that, is to be admired. A little ridiculous to give a treasure like this a condition rating, but I can say comfortably

TKNZ "VERY GOOD" (86%)

.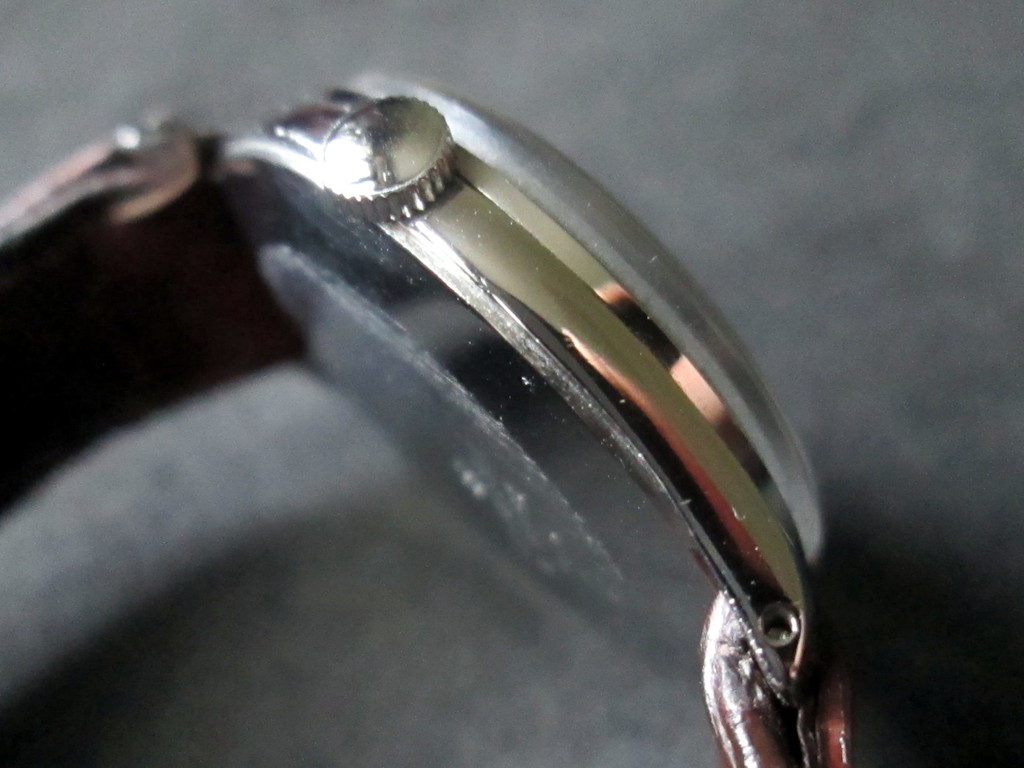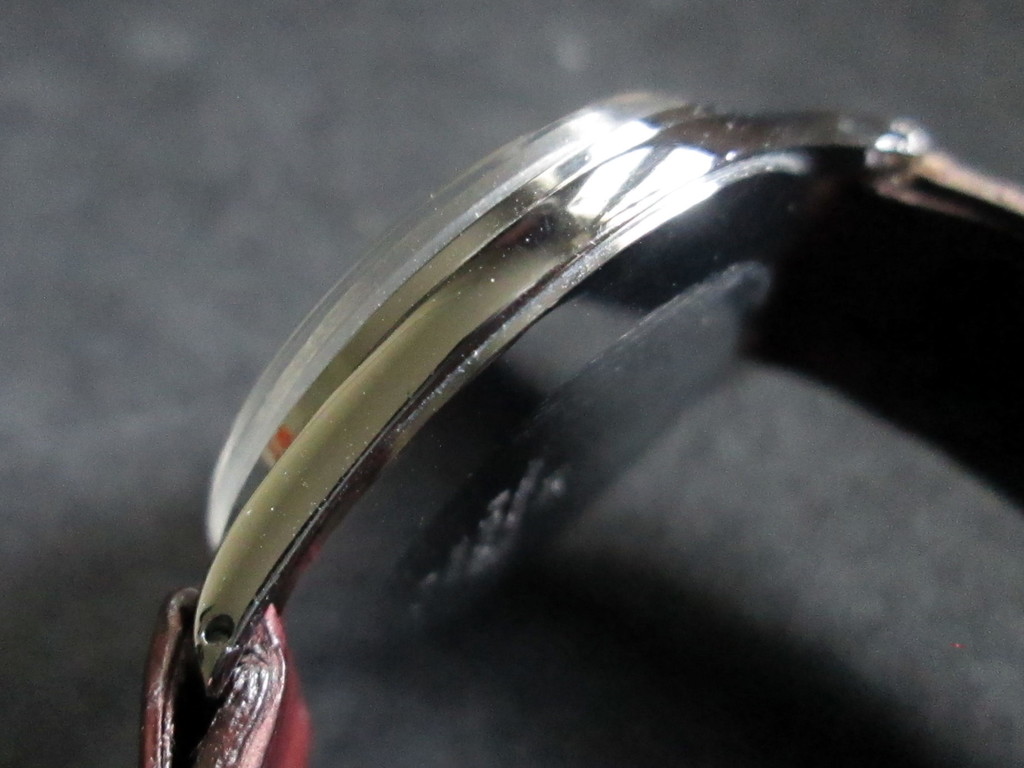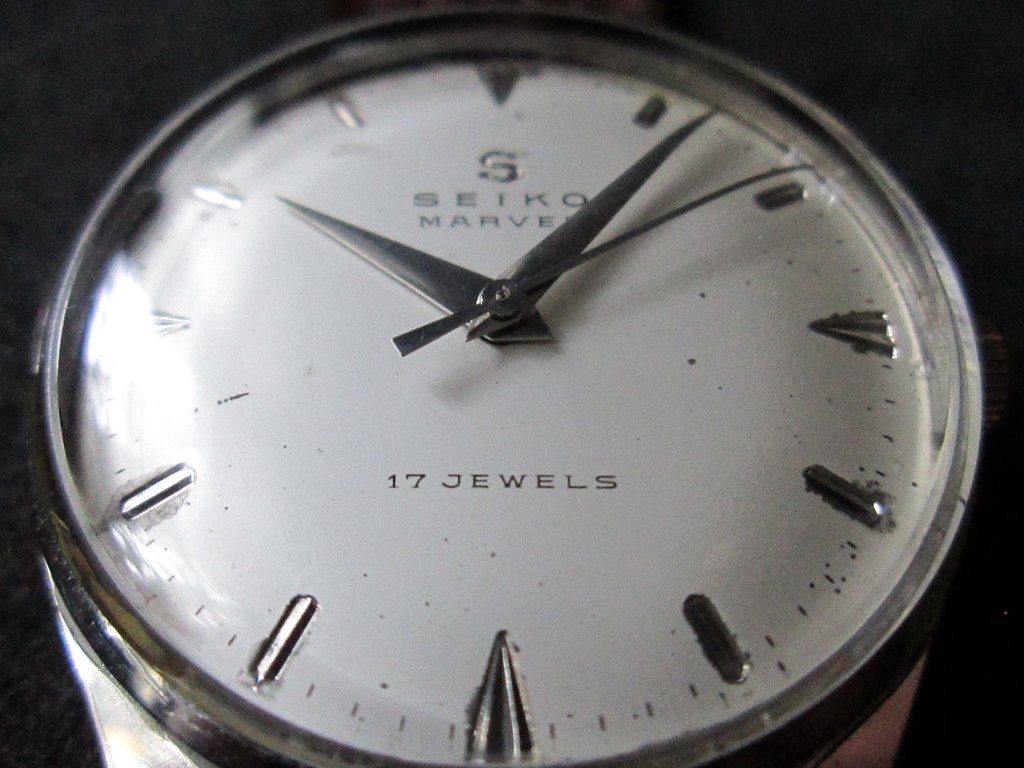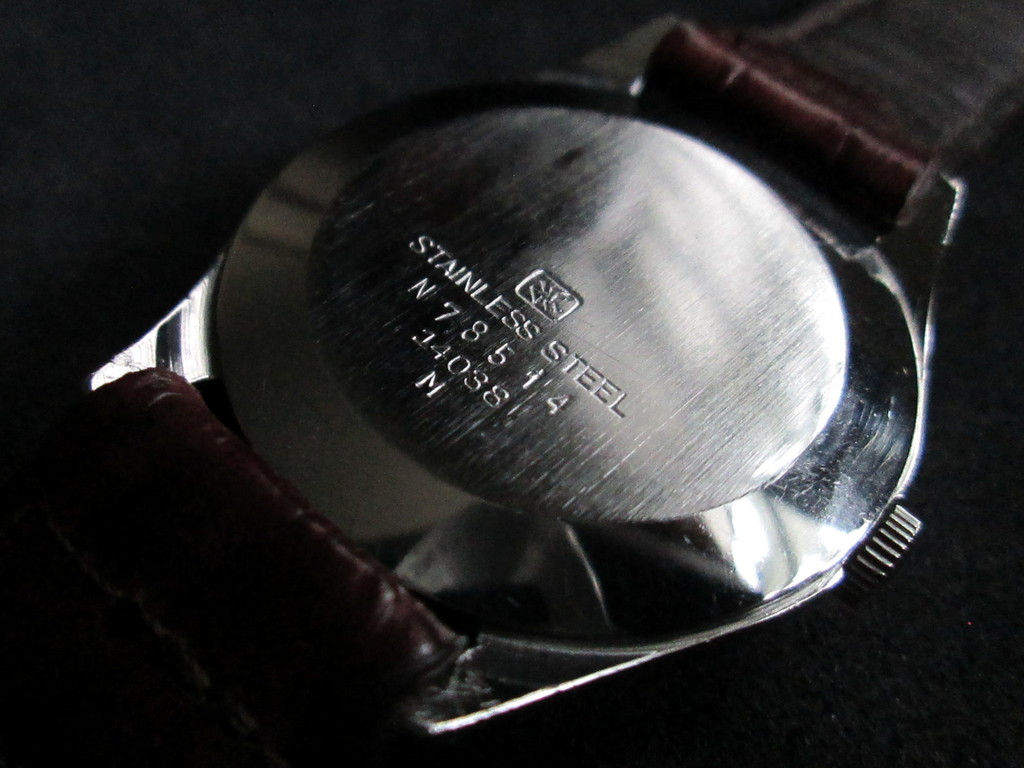 Apart from the inevitable replacement straps, the watch is ALL ORIGINAL, with original dial and hands—never repainted nor redone—and the case never been machine polished. The crown is also original and of the correct type. Service history is unknown, but this beautiful hand-winder is running strong, holding up for 19 hours on full wind. My watchmaker here has recently regulated the movement.

The straps fitted are used, but still in good condition, and because the colour seems to go so well with the SEIKO, I have left them on. They have been sanitized, washed, and ready for use. The accompanying photos, taken last week, form a part of my description—please study them well. The Marvel and I a

re located in

Bangkok, Thailand

,

and
and plenty of references are available on this forum, as well as on TradeMe( https://www.trademe.co.nz/Members/Fe...2636310&type=s ).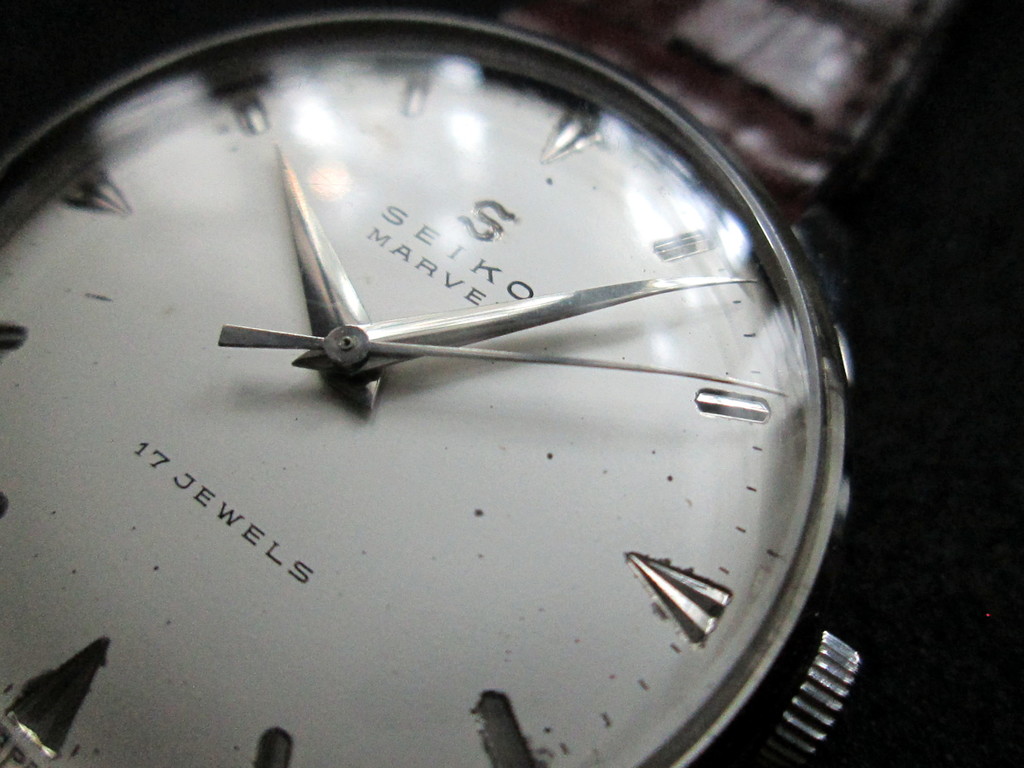 The asking price is in NZD, and includes delivery to NZ by Registered Airmail, with Track & Trace

—

transit time

is 8-10 business days.

P

ayment will be to my New Zealand bank account, no different than if I were in Auckland. For all inquiries, please use Timekeeper's Personal Message (PM) facility. Thank you for reading.
355.-