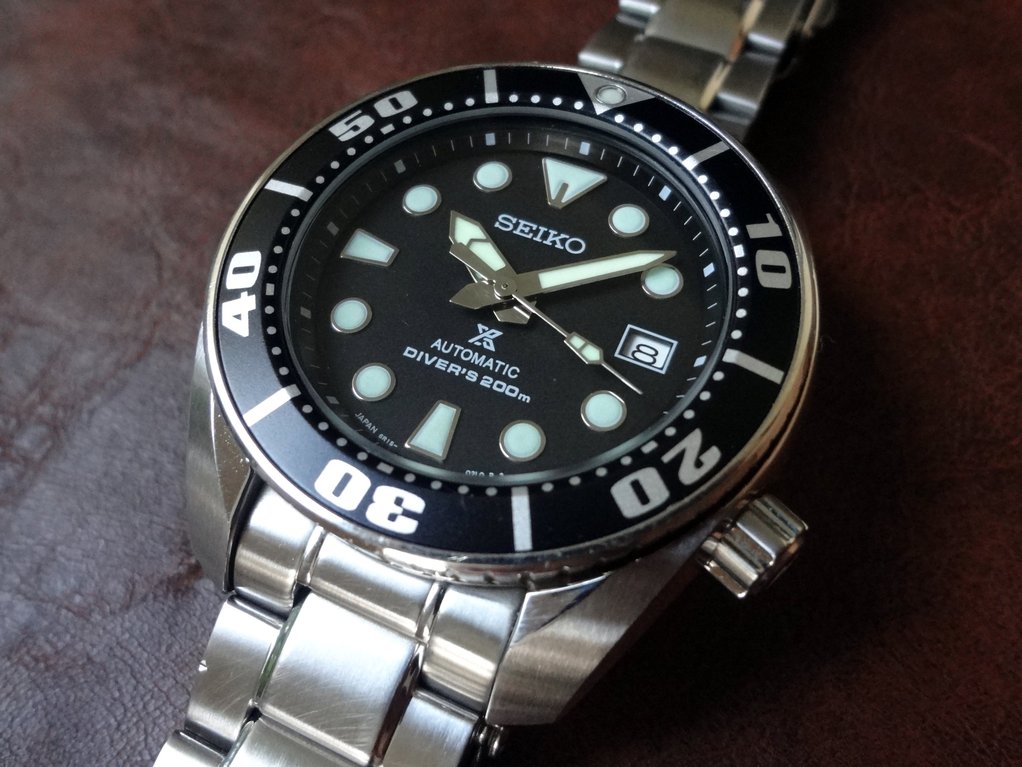 Introduced in 2007, the original Prospex Automatic Diver's 200m SBDC001 was the SEIKO that Japanese watch enthusiasts had eagerly anticipated for a very long time. Affectionately nicknamed "Black Sumo" by the watch community, the SBDC series was the first Diver to be equipped with the then-newly-released mid-range automatic calibre, 6R15. A superb architecture with just the right amount of complexity, the in-house 6R15 offers auxiliary hand winding, as well as the ability to stop the second hand for precise synchronization, i.e. hacking. Made in Japan, this mid-range Prospex was large and very well crafted compared to... just about anything in its price point and even beyond.

The SBDC001, as well as its 6R15 movement, were officially only available in the Japanese Domestic Market (JDM). Over the years that followed, the well-respected caliber powered many SEIKO JDM mid-range Prospex Air Divers—the Sumo and Shogun—6R15 Alpinist (2006-2018), and a number of Japan-only gents watches. During its early years, I remember how the SBDC Sumo was such a milestone SEIKO and how it changed so many people's opinion of the brand. In the mind of many fans at the time, the Sumo was simply one of the most desirable of SEIKO 200m Divers.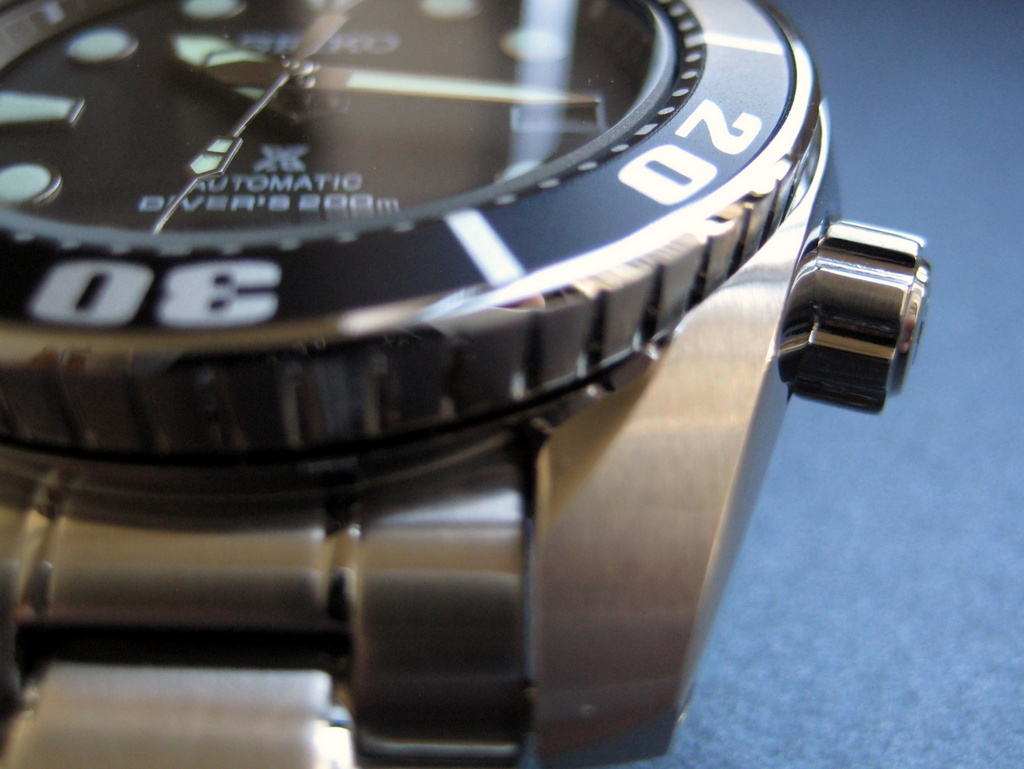 Eight years after the SBDC001 debut, SEIKO made a revision of this popular model, now part of the 1st Generation Sumo, and redesignated the Black Sumo as the SBDC031. Inside is the 6R15C with 50 hours of power reserve. SEIKO discontinued the SBDC031 Black Sumo last year, which has pushed up the price for the units that remains in the hands of stockists and grey market vendors.

For me personally, I have a love affair with the SEIKO Black Sumo, from my very first one in 2009, just a couple of years after it unveiled onto the market. Over next 11 years, there were very short periods of intermissions when a Black Sumo was not sitting in my collection. In my view, SEIKO's long-standing fortes have been quality and value-for-money, and the SBDC Sumo hits that sweet spot between the two. Higher up from its price point, you get less value, while lower down from that mark, quality is compromised.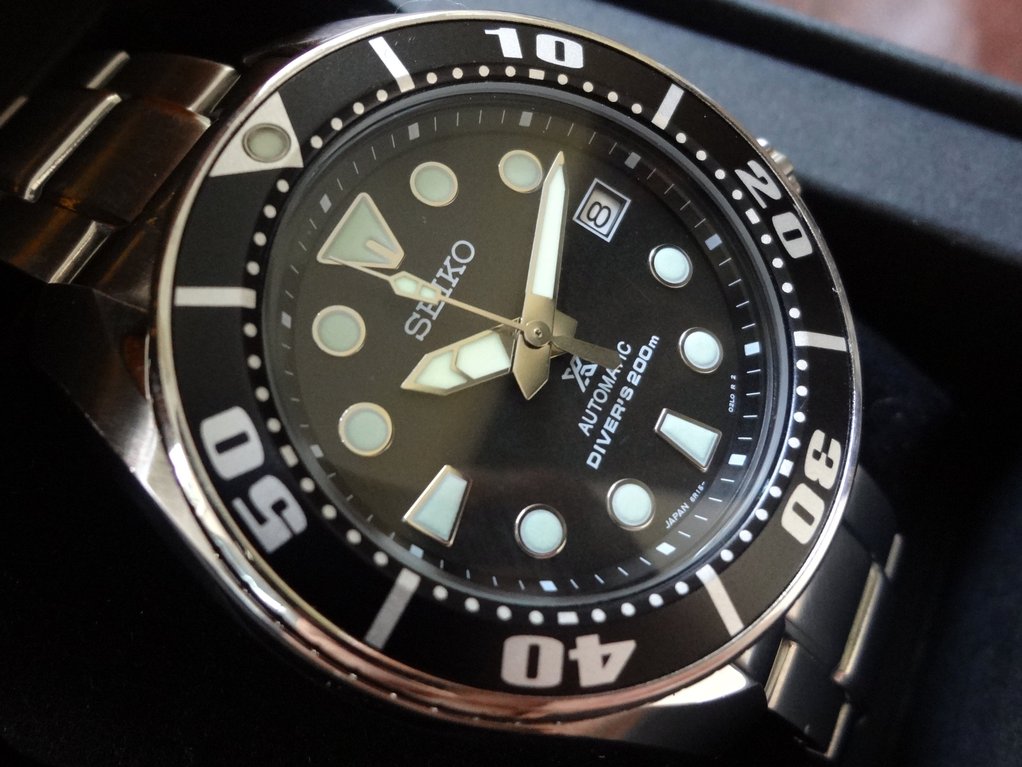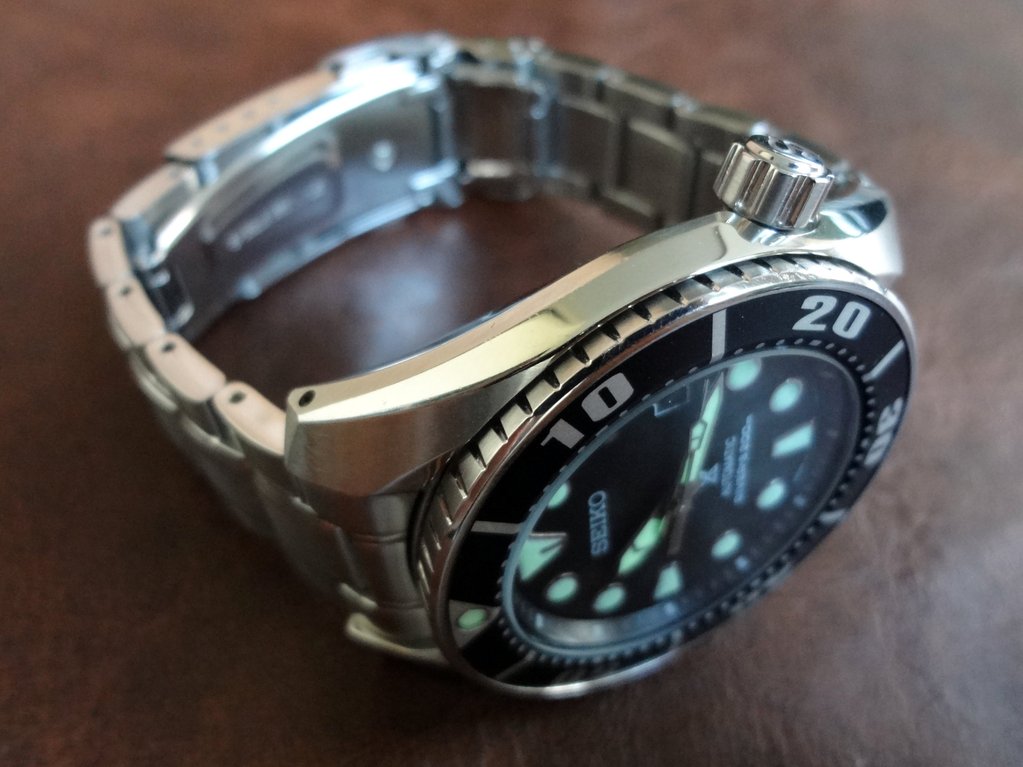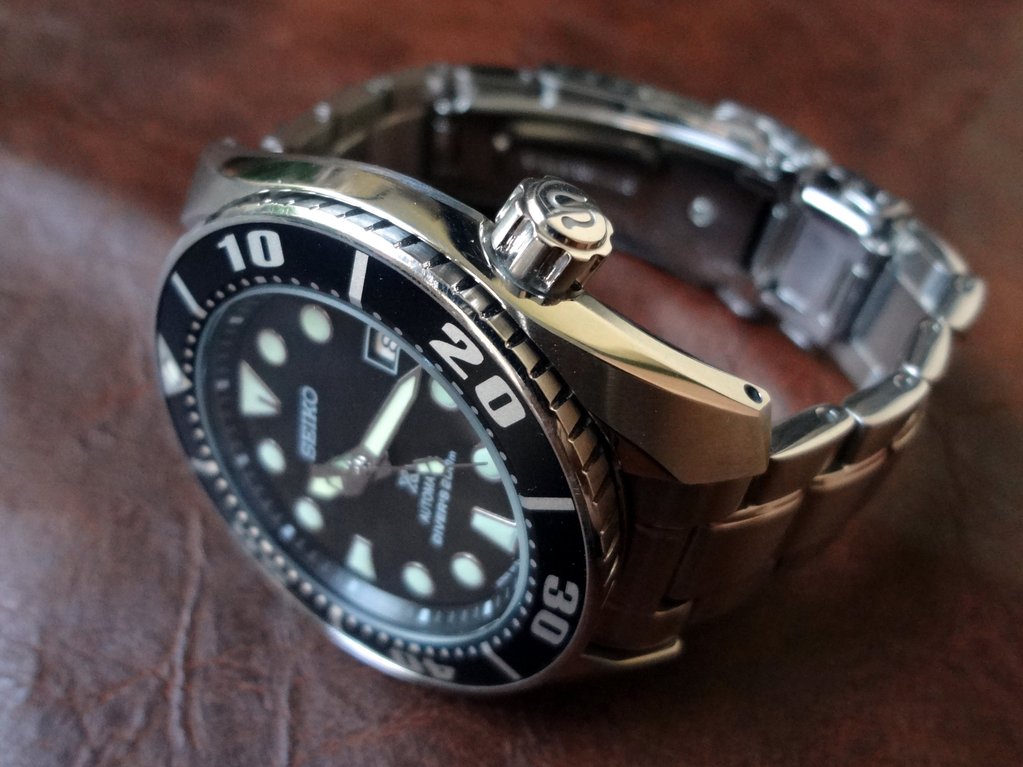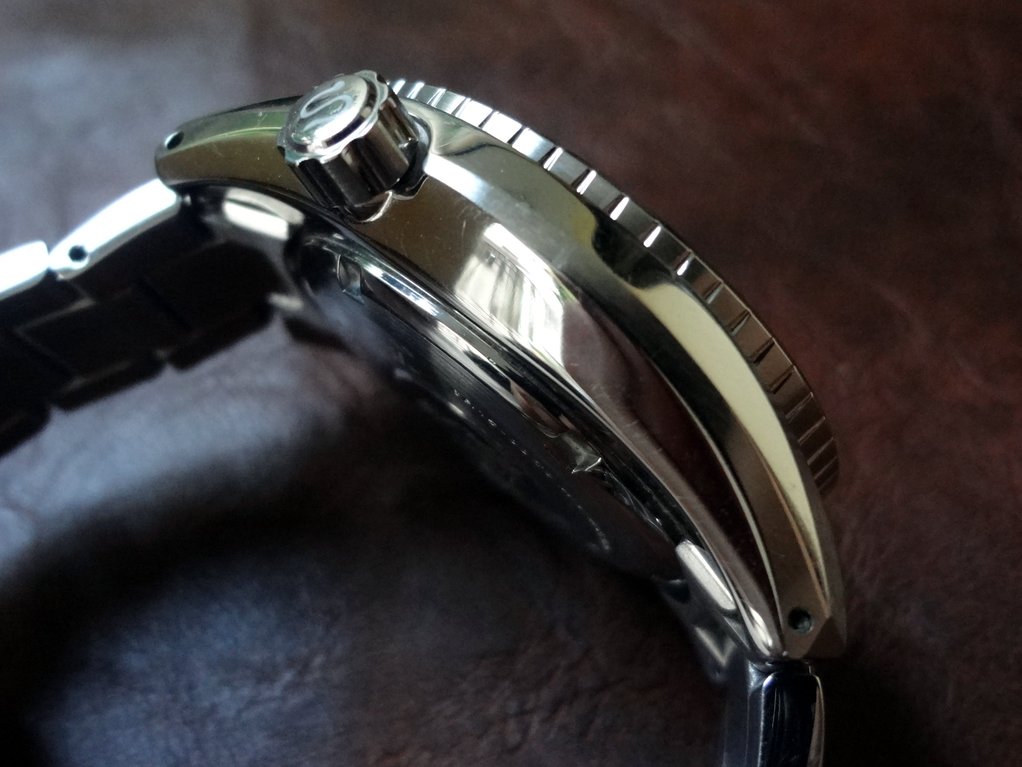 The Black Sumo represents, to quote our own Jake 'jakem'...
...much of what is good about SEIKO Divers, distilled into one impressive watch.
(WAYWOF 10.3.17)
Simply put, the SEIKO SBDC031 is half the watch the current Professional Automatic 300m SBDX023 "MM300" is... at 1/5th of the price new... That is value, and value has been one of the core essence that this Japanese Manufacture has come to be known for... On offer today is the second release of the SBDC Black Sumo Generation I, the Prospex Automatic Diver's 200m SBDC031.
.
.
.
SPECIFICATIONS
MOVEMENT: SEIKO Automatic Cal 6R15C, 23 Jewels, 21'600 A/hr, Auxiliary manual-winding, Hacking, Power reserve of 50 hours
CASE: Stainless Steel (diameter: 45 mm w/o crown, lug-to-lug: 53 mm, thickness: 13 mm, lug-width: 20 mm), Uni-directional rotating elapse time bezel, Screw-in case back, Screw-down crown
CRYSTAL: Hardlex, domed profile
DIAL: Black dial, Date with LumiBrite indices and hands
BRACELET: Solid stainless steel bracelet with triple fold safety clasp and wet-suit extension (all links included)
WATER RESISTANCE: 200 m, ISO-compliant
WEIGHT: 183 g
MADE IN JAPAN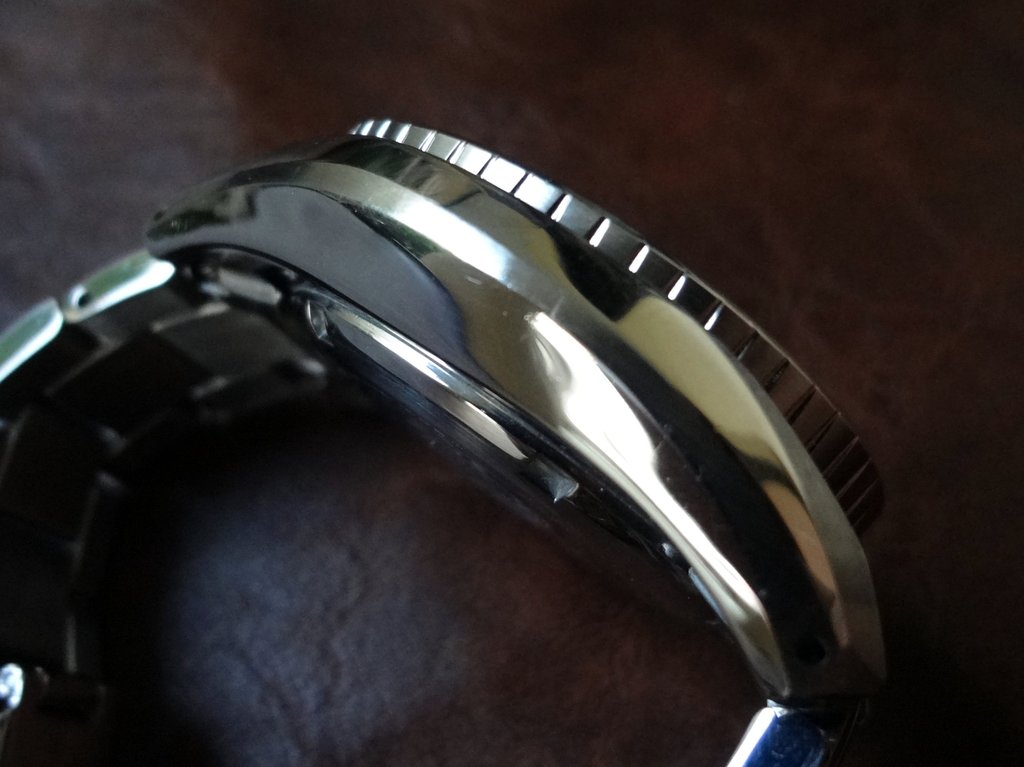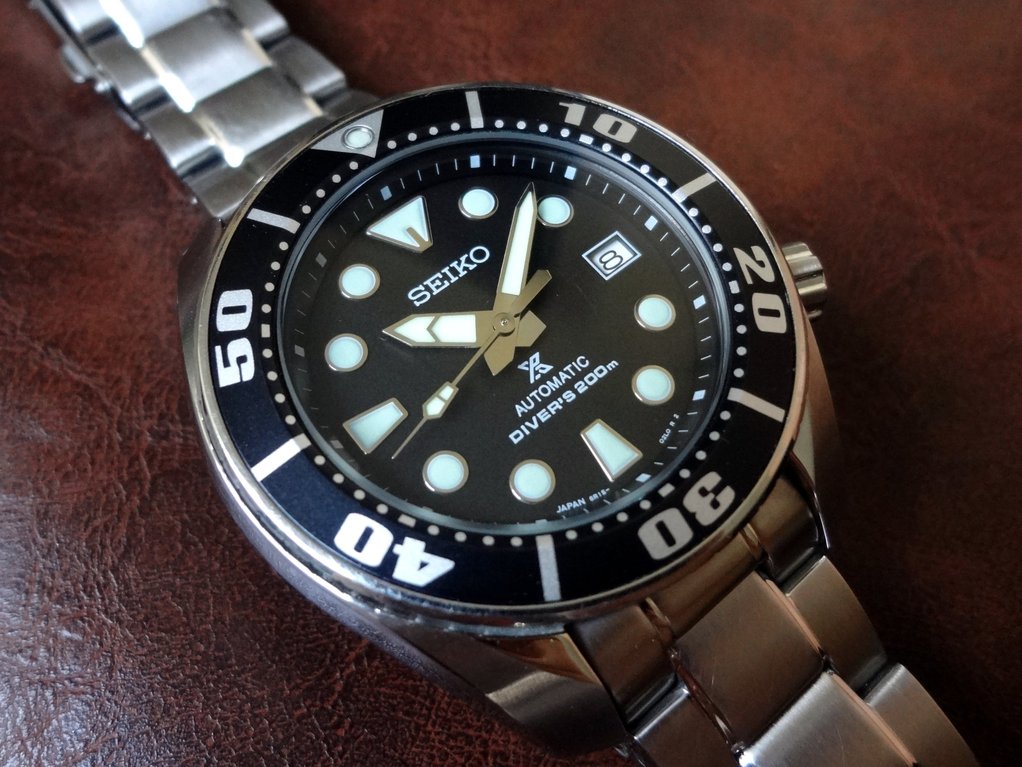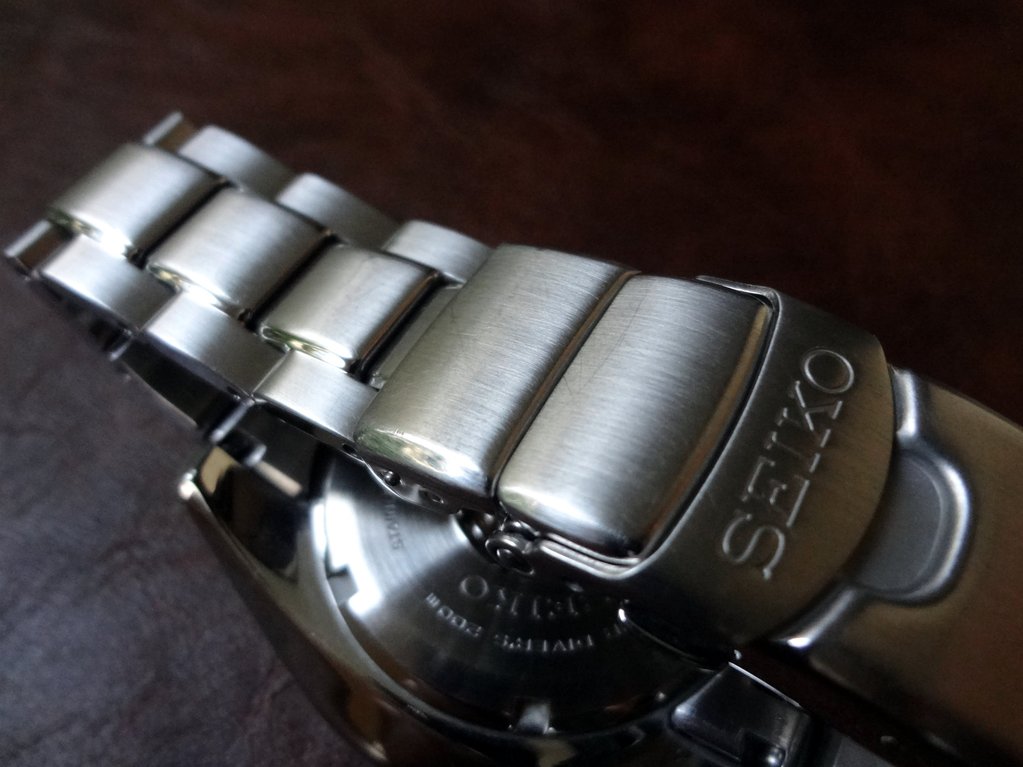 This SBDC031 has been my own personal watch since purchased new, just over three years ago while in New Zealand, in December 2016. The unit was bought from a SEIKO Authorized Dealer in Oita, Japan—the well-known Higuchi Inc. The AD box set, along with original warranty papers, stamped and dated, has been retained, so the new owner will receive the full set. During my ownership, this Black Sumo has been well cared for, and its current overall condition rates TKNZ "EXCELLENT" (89%), with minute signs of wear on the case, case back, and bracelet.

Bezel insert is free of scratch, and the case back has never been opened. The accompanying photos, taken recently, form a part of my description—please study them well. This SEIKO Diver functions as it should, with the 6R15C running strong, chronometer-accurate at +4 sec/day on average. Power reserve on full wind is approximately 48 hours, indicating good health.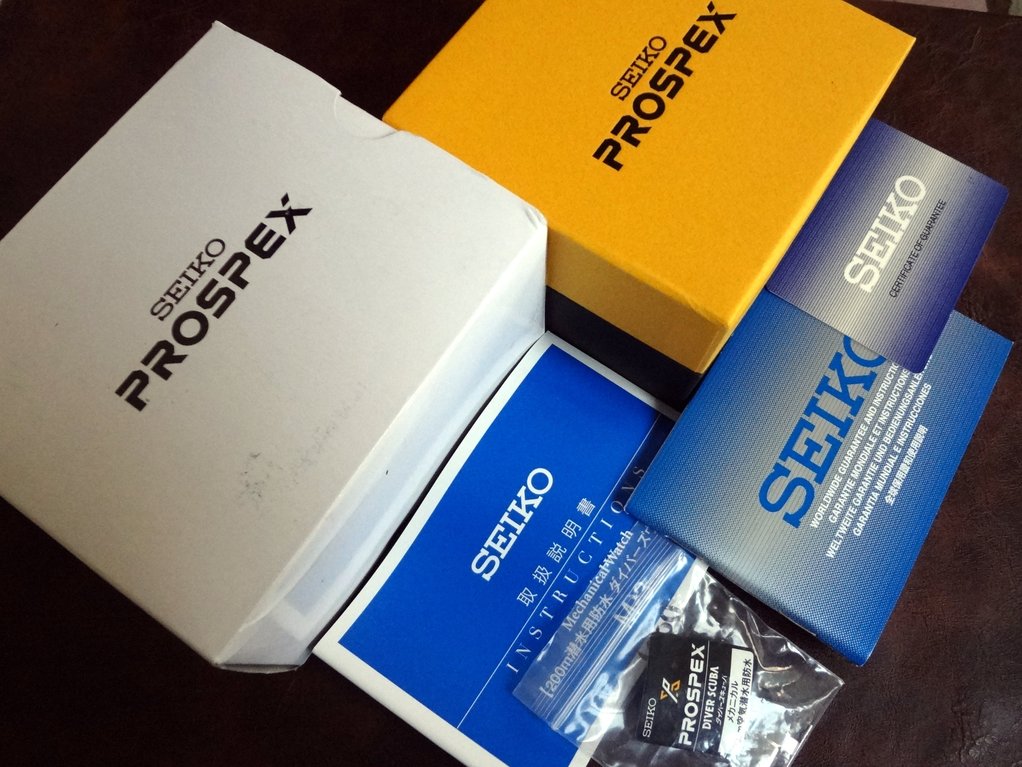 For price comparison, the lowest on eBay currently for a new SBDC031 Black Sumo is from a Hong Kong-based seller, eBay item#: 162197771768. Shipping to New Zealand will automatically add GST for a total of approximately NZ$904. Please note, though, that this eBay item is grey market, unlike my Japan AD-sourced unit.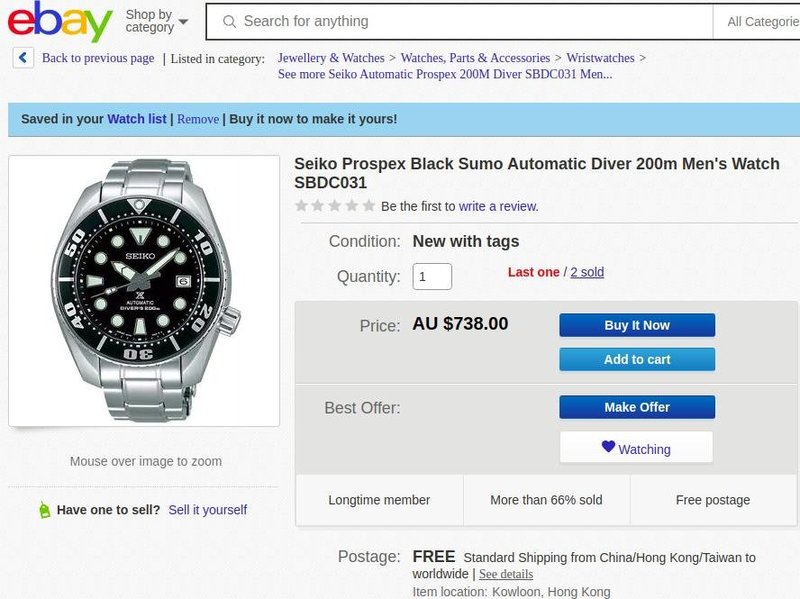 This Black Sumo and I are located in Bangkok, Thailand, and plenty of references can be found on Timekeeper, and on TM (https://www.trademe.co.nz/Members/Fe...2636310&type=s). The asking price is in NZD, and includes international shipping to New Zealand by Registered Airmail, with Track&Trace through our postal services. The transit time is approximately 10 business days. Payment can be made to my New Zealand bank account (ANZ).

I can also accept credit card payment through PayPal, regardless of whether you have a PayPal account, and I will absorb the fees. For all inquiries, please use TKNZ's Private Message (PM) facility. If you have any questions regarding the SEIKO, or queries relating to Customs and import tax/duties, please do contact me, and I'll be more than happy to answer. Thank you for looking.
.
.
555.-