Well the first meeting went well..
I wore the Orient Poseidon 300m He Diver..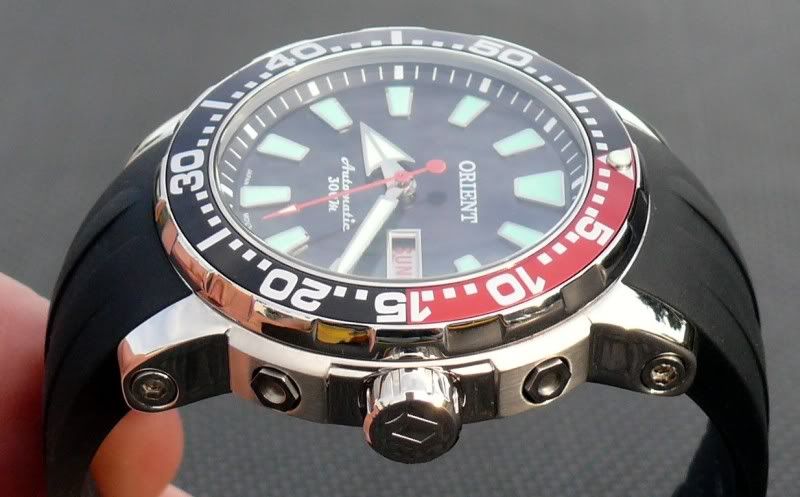 Jake arrived wearing the Orange Sumo and Peter was wearing a limited edition JDM Orient Kingmaster..
Talked heaps about the watches, looked at watches and I forgot to take any photos.. Never mind will remember next time..
Plan to have our next meeting down Plimmerton way in two months time..
Cheers