Last week bought a watch from the strangest auction on Trademe I've seen. It had red flags all over it;
1/ The seller had only 5 trades total and none were sales,
2/ His user name was a Jeweler shop that actually exists but he said he had to take the watch to a Jeweler to open it,
3/ The watch was missing a couple of hands because of moisture damage
4/ His pics were terrible :thumbdown:
BUT, the watch was something I've been mulling over for some time now and there was just enough info to raise my interest. Anyway on the day it was ending I was travelling out of range when I remembered the auction was closing so I asked a mate to put in an auto bid and to my surprise I won. It turns out that the seller is actually a really nice guy who was very helpful after the sale.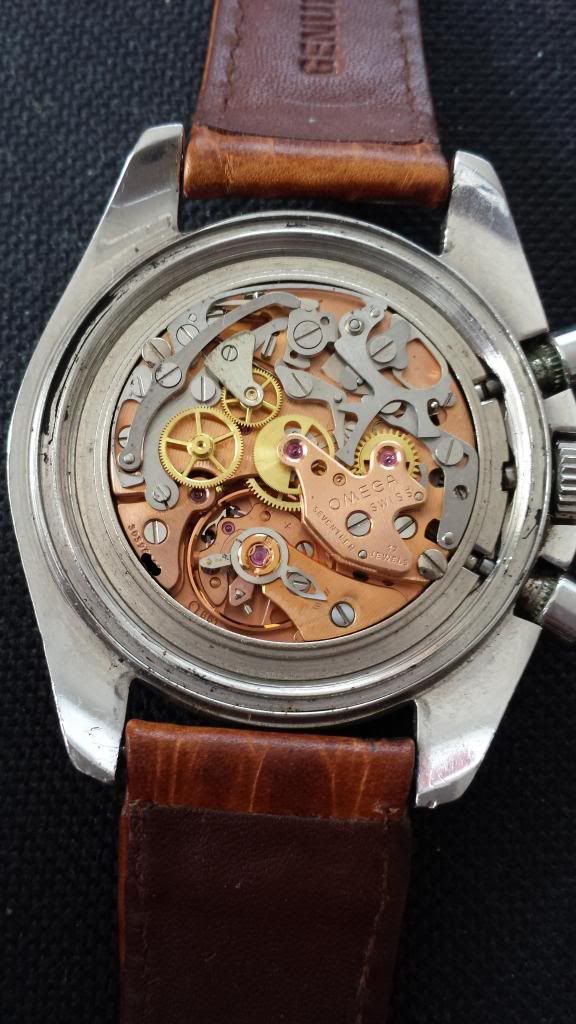 I've had it checked out by my watch maker and the movement is running sweetly with no need to service it which is a bonus. The posts for the missing hands are in good shape, another worry gone. The dial is mint but the hands are manky with the paint starting to flake in a few areas. He thinks he can remove the engraving on the case back without affecting the Speedmaster logo
So it needs a new crystal and I can keep the original hands and clean off the 40yrs of man grime and keep it how it is OR I can get a whole set of new hands (Cool because then they can be read at night but not cool because they will not match the rest of the watch)
I can keep the case and case back as they are OR I can have the engraving removed from the case back and give the case a LIGHT polish.
Which would you do? Leave it original or new hands, remove the engraving and polish the case?
I'm interested to hear your views please.
Cheers