This is a past For Sale post from the Market Place section of the forum. The timepiece has been withdrawn, and the post has been edited and moved here for the purpose of providing reference material for forum members.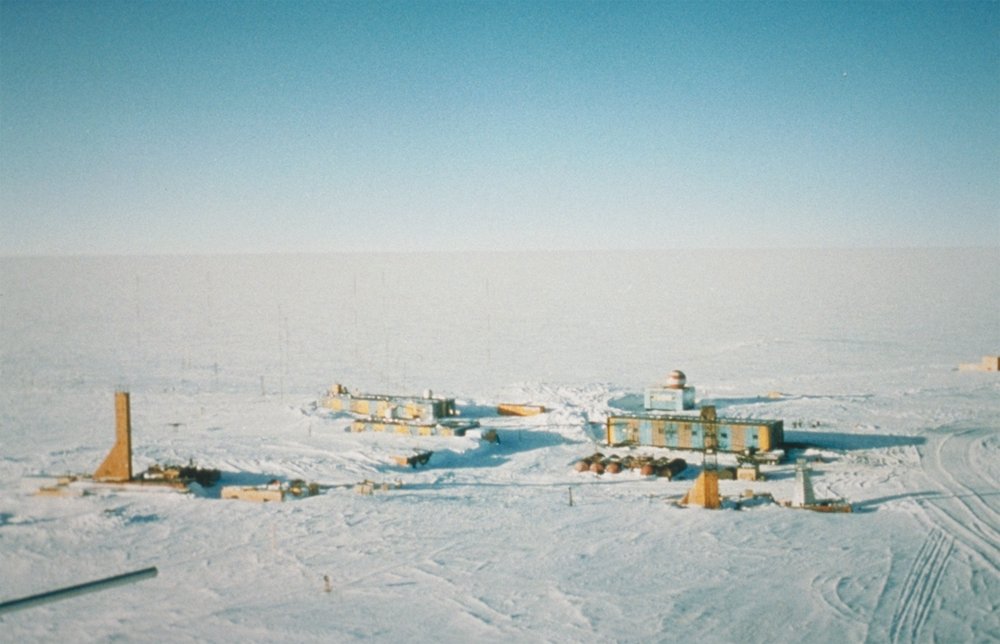 Vostok Station, Princess Elizabeth Land, Antarctica
The first Amphibia watches were manufactured in 1967 in Chistopol, Russia by VOSTOK Watch-Makers Inc. For half a century, mechanical Amphibia were chosen for their ability to withstand extreme conditions, reliability, and simplicity. Non-failure operation to depth up to 200 m, significant temperature drops of Siberia, under load and constant impact. Those were the requirements of not only Russian professional seamen, divers, and submariners, and cosmonauts, but those who endure the lowest reliably measured natural temperature on earth at Vostok Station, Antarctica.

The Russian research station, established in 1957 by the 2nd Soviet Antarctic Expedition, was named Vostok, after the lead ship of the First Russian Antarctic Expedition captained by Fabian von Bellingshausen.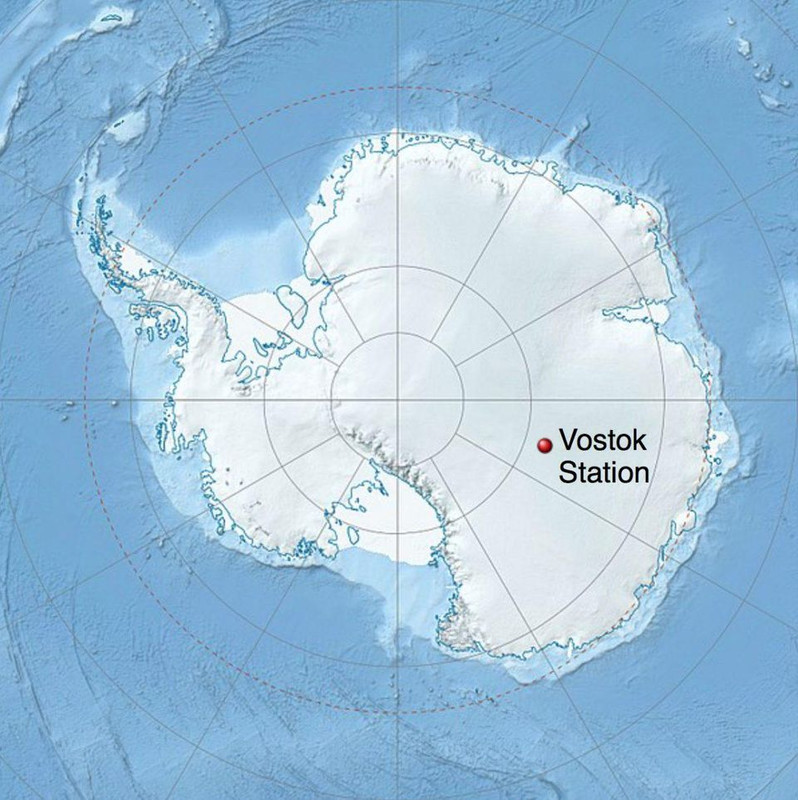 As a diver's watch, the design of the VOSTOK Amphibia is remarkable for the fact that it did not follow the approach of contemporary dive watches that used brute force to counteract against water pressure. Instead, the Amphibia utilizes this pressure to "enhance" water resistance. First, the thick acrylic crystal was designed in such a way that, when submerged, the increasing water pressure will flatten the crystal and increase the effectiveness of the crystal seal. Second, the case back is designed to compress the case under high pressure and further enhance water resistance. Finally, the characteristic "wobbly crown" is part of the design feature that prevents the crown stem from getting bent on impact.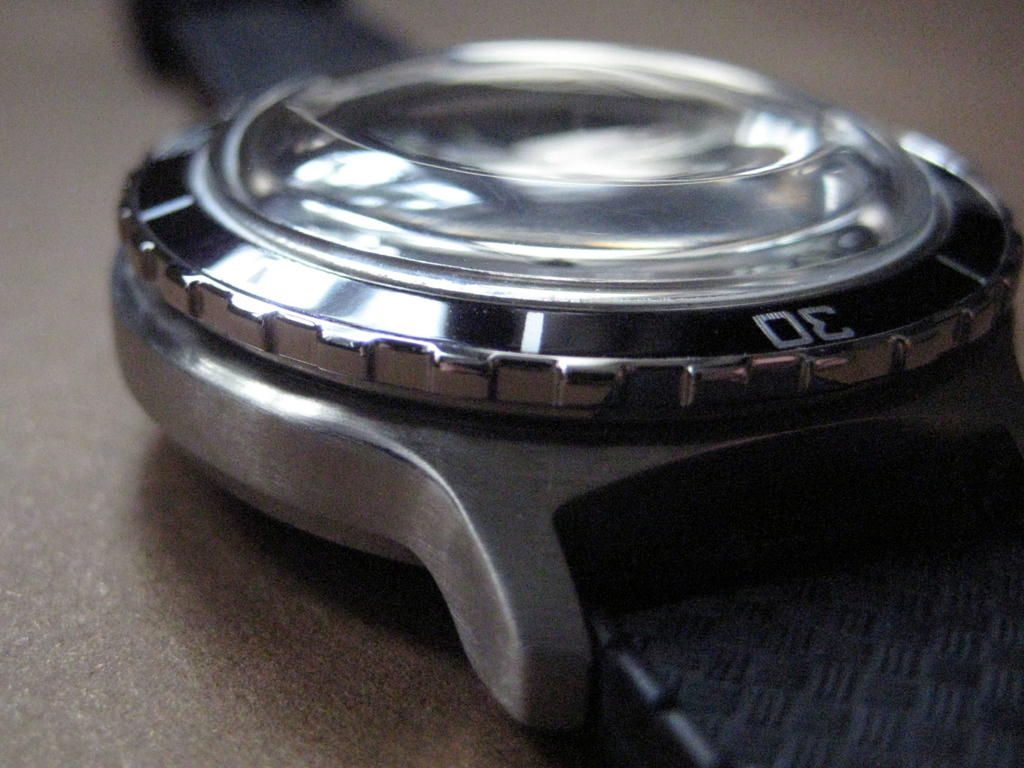 The timepiece on offer today is the Special Edition of the VOSTOK Amphibia, released on special order from the Chistopol factory as a tribute to the Antarctic ice station the Russian Manufacture shares its name with. Still powered by the durable and reliable in-house automatic movement, the Amphibia "Special Edition" 420SEAntimagneticrange is a quality upgrade from the original Amphibia Classic watches made since 1967. Much welcomed improvements include a case with mild iron core for antimagnetic protection, stainless steel elapse time bezel—original versions were nickel-plated brass—special dial/indices/hands, as well as a custom-designed case back featuring the location of Vostok Station on earth's coldest continent. What is really special about the particular version offered here is that it carries another Russian horological legacy—the 24-hour mechanical movement.






Making only one complete 360º, revolution a day, this type of watch has been adopted over the last century by scientists, the military—in particular submariners—pilots, amateur radio operators, and of course, researchers living in a place where the sun never rises nor set. Along with Russian Manufactures Poljot and Raketa, VOSTOK is among the few watch producers in the world that currently manufactures 24-hour in-house calibers. Swiss companies like Breitling, Oris, and Glycine have also modified ETA movements to accomplish 24-hour display.
SPECIFICATIONS
MOVEMENT: VOSTOK Automatic Cal 2431 "24-Hour", 32 Jewels, 19'800 A/hr, Semi-QuickSet Date, Auxiliary hand-winding, with 31 Hr of power reserve
CASE: Stainless steel (diameter: 39 mm excl crown, lug-to-lug: 46 mm, lug-width: 18 mm), Stainless steel rotating bezel, Screw-in case back, Screw-down crown, Antimagnetic
DIAL: Black with luminous indices and hands
CRYSTAL: Acrylic, domed profile
WATER-RESISTANCE: 200 m
STRAPS: Silicon (dust proof) with stainless steel buckle (signed "B")
MANUFACTURED: in Russia, 2nd October 2018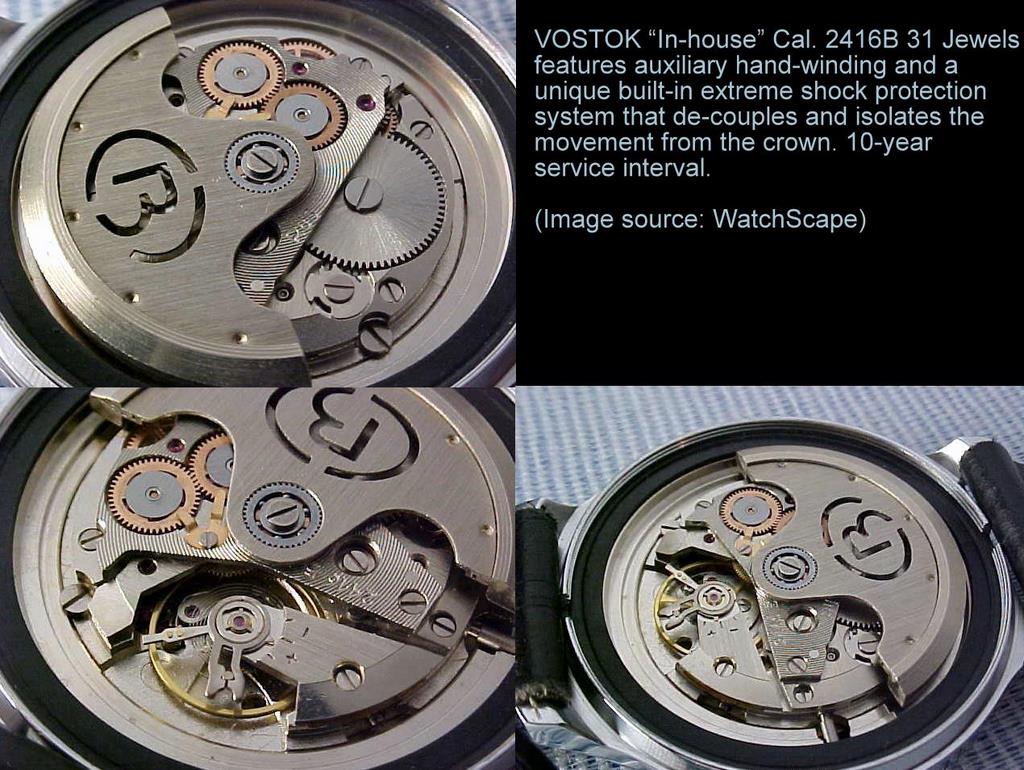 Over the past two decades, I have owned 20 VOSTOK Amphibia watches, and have introduced many fellow watch enthusiasts to these legends of divers. I am sometimes asked why I do so, when mainstream collectors don't even give these pieces a passing glance. The common view from WIS who shun them is that they are low-cost, low-quality, and outdated watches—a dive watch for someone who could not afford a "proper" Swiss or Japanese diver. "Cheap and cheerful" seems to be the polite comment some in the community throw at the VOSTOK, and I would even say that most Amphibia fans seem often apologetic about their liking for these tiny machines of the deep.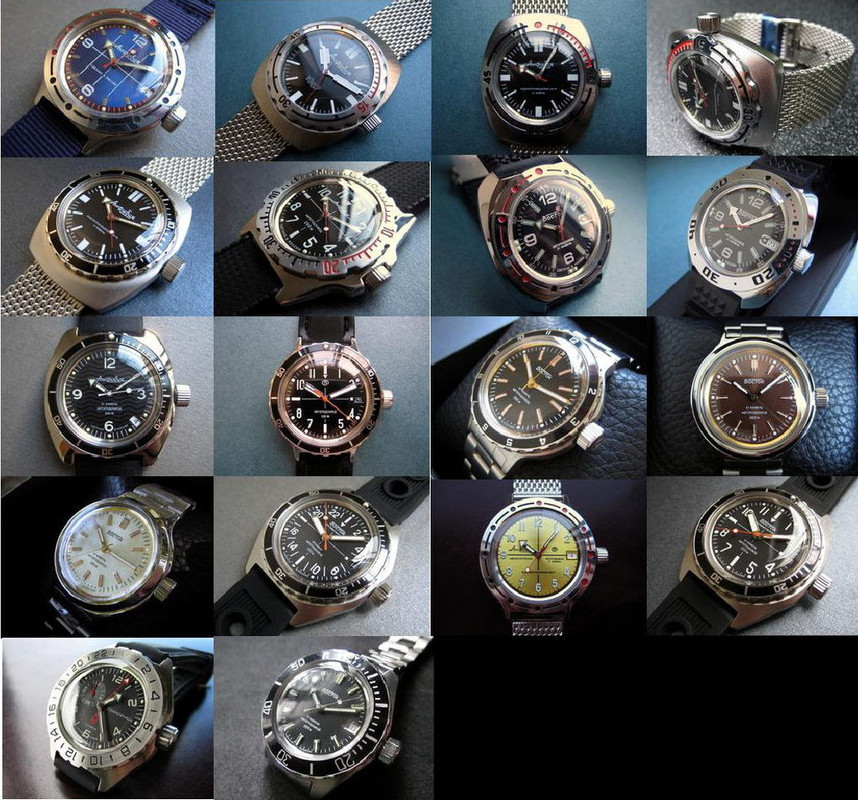 In truth, a Russian Amphibia is as much a cheap alternative to a Swiss or Japanese dive watch as an used Land Rover Series III is a cheap alternative to a 2019 Range Rover. As much as an inexpensive vintage fountain pen is to a Montblanc Meisterstück ballpoint. As much as a straight razor is a cheap alternative to an electric shaver. To assign the Amphibia to the category that most watch enthusiasts seem to regard it as would be akin to dismissing the value of a Land Rover Series III to the history of automobiles, turning one's nose up at an outdated fountain pen, or laughing off the notion of shaving with an open razor.

With all technological developments of mankind—horology included—progressing forward often requires letting go of the methods and know-how of the past. For the Dive Watch, the best of what the watch manufacturing industry knew in the 1950s and 60s, that peak of technology that brought collectors the watches they now yearn so much for—Rolex Submariner 6538 "Big Crown", Blanpain-LIP Fifty Fathom, Omega Seamaster 300, and Seiko 62MAS—had to be abandoned in favour of ever-improving technology that has led up to the modern dive watch. Initially, the technological change results in older design and techniques of production becoming things that a particular watch production house no longer does. However, as time passes and even more time passes, they becomes things that those watch companies can no longer do.

Whether the reason may be the lack of technical know-how, tooling, supply, business strategic incompatibility, or a combined of those, Rolex can no longer make a Sub' 6538, nor can Blancpain roll out the exact 1950s Fifty Fathom. Omega and Seiko can not, or will not (the end result is the same), re-introduce the Seamaster 300 nor 62MAS with the exact same technology they had in the 1960s… And given the taste of the current watch market, rightly so.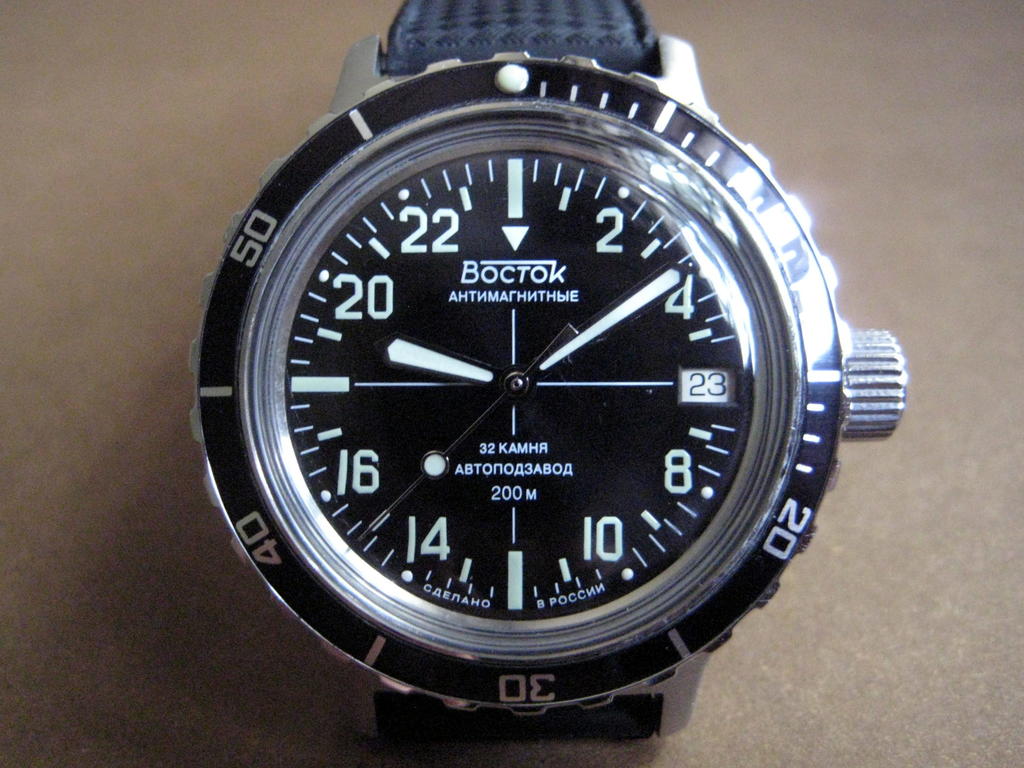 When watch brands launch "re-editions" or "re-issue" of their historical models, those watches—as captivating and alluring as they are—are merely modern watches styled to replicate the past. Clicking elapse time bezel, excessively-domed sapphire crystal, and 200m+-or-it-won't-sell depth rating are all very nice, but are, in a way, an extreme bending-backward to recreate their historical muse. A try-hard perhaps, but it is the best that the modern watch industry, including the micro-brand industry, can offer. The cold hard truth is that those much-coveted dinosaurs of dive watches—Submariner 6538, Blanpain-LIP Fifty Fathom, Omega Seamaster 300, and Seiko 62MAS—are extinct.

Wouldn't it be wonderful to discover that one dinosaur still lives on? A watch dinosaur that the Soviet in the 1960s had manufactured for their navy, one with similar level of dive case technology to Rolex, Blancpain, Omega, and Seiko of the 60s. One that utilizes the same compressor-case principle for depth resistance through the use of genuine thick deformable acrylic crystal, not just for show. A dive watch with a protruding crown tube that required usual-at-the-time "big crown", sharing a similar threaded canteen-type crown as the Rolex.

These living dinosaurs have, for more half a century, passed through the gates of an old-world labour-intensive factory assembly, frozen in time, in the cold of Chistopol, Tatarstan. The modern VOSTOK Amphibia are not a nostalgic revisit of the old days, but are the old days that had no choice but to persist for more than 50 years. VOSTOK will not tell you this, but we as watch enthusiasts—explorers in a sense—should not wait for any watch company to tell us how they would like to fit in to the grand scales of things... I am an advocate for honest watch brands, and VOSTOK are honest to a fault.