...Thank you for responding.

Oh, and thank you for mentioning your SRPA21 PADI, as I missed out on commenting on your wrist shot the other day. Actually, I've personally never been super-keen on Pepsi colourway. Yes, I've owned a few notable vintage Pepsi Seiko—the Chronograph 6139-6002 Blue Pogue, 150m Diver 6309-729A, and Quartz Chronograph 7A28-703A—but not that huge a fan. However, when I saw your photo…





Just Wow!
...I've never seen the PADI Turtle look so good. Give me one! ...and I was off to see whether I could find a unit somewhere. Your pic was that good. (Lucky for my wallet that the frontal cortex kicked in first…
)




1) We are used to seeing the Promaster logo. The X has only appeared on Prospex watches in the last 4 years, but the Promaster arrow has been with us for 31 years, first appearing in 1989 on the Citizen Aqualand and a few other sports watches. I can guarantee you won't like the earlier version of the Promaster logo
In the 1991 Citizen Catalog (JDM), it looked like this…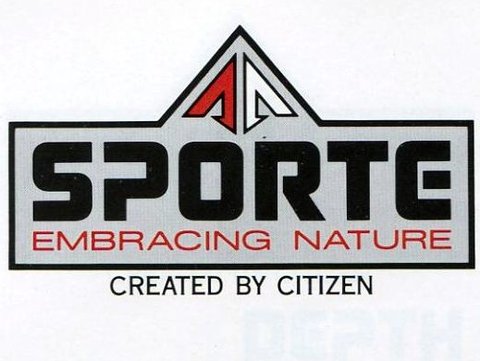 ...and it goes on the dial like this. Yes, all of it goes on the dial, including the "Embracing Nature" bit…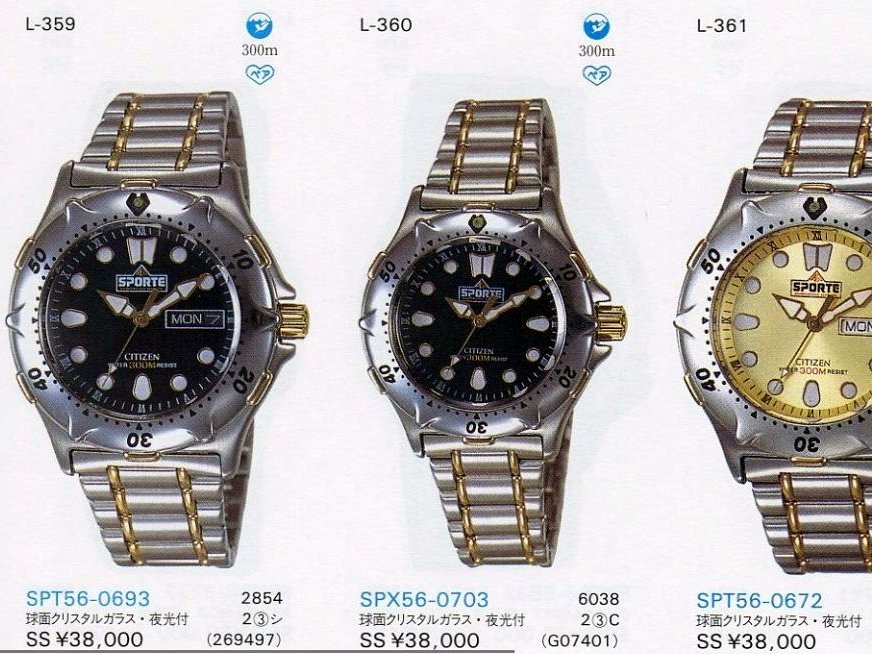 I can't tell you what watch enthusiasts thought of the logo at the time, because, while I was already interested in watching by the early-90s, my head was so far up the Swiss backside that I could smell cheese
If anyone was already in the Japanese watch collecting scene 30 years ago, please share your story. Over the decade to follow, Citizen cleaned up the Promaster logo, and eventually ended up with the Goldilocks proportions we've come to like.


2) The Promaster logo already resemble something relevant to watch enthusiasts, namely the British Ministry of Defense's broad arrow.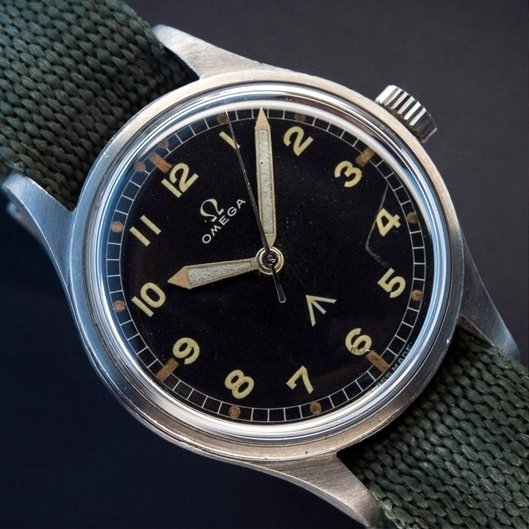 Citizen simply had to relocate the Promaster logo to where it already works well for the MOD's broad arrow, and over time, resize it for aesthetic balance.


3) This will be a controversial one… I'm willing to bet that nearly every watch enthusiast would agree to this statement: Most Seiko are aesthetically more appealing than most Citizen.

Note the word "most", so yes, there will be the odd Citizen that is more handsomely designed than some Seiko. But they tend to be the exception. Think attractive, but socially-awkward, females—you want them, even though they're weird.

Within the same watch market segment, i.e. luxury status being the same, men are initially drawn to a watch primarily from its aesthetic quality. Objective tangible qualities such as specifications and build quality, intangible qualities like lineage and relevance, and cost are usually secondary to looks. Post-purchase, we'll usually justify to ourselves that we bought it for the secondary reasons, but that's understandable and forgivable. What differs for each of us is the extent to which we place weight on the aesthetic, i.e. whether or not a perceived aesthetic flaw can be a deal-breaker.

Those for whom looks plays a stronger influence would gravitate to Seiko, and those for whom looks plays less of influence might lean towards Citizen.

I'm not sure about the actual market share between Seiko and Citizen, i.e. to all consumers. However, from observation, there seems to currently be 5-6 Seiko enthusiasts for every 1 Citizen enthusiast. You can see this from the proportion of topics of discussions between these two brands that occur on watch forums, YouTube, and social media.





On matter of debate, I personally think that it is healthy for a community to occasionally discuss things that members may hold differing views, as long as it's done in a civil manner. Avoiding serious issues unfortunately leads to avoiding anything of importance. However, I also think that only objective quantifiable matters deserves arguments. Subjective matters—what flavour of ice-cream you prefer, whether you take milk with your coffee—shouldn't be subjects of debate, as they are individual preferences. For watches, debatable objective issues might be whether a Seiko 4R36 or a Citizen 8203 is a better movement, or whether sapphire crystal or Hardlex is better on a dive watch.

Subjective arguments in watches are things like what colour dial you prefer, whether flat or domed profile crystal look better, or whether a particular watch goes better with black or brown straps. These are going to be endless for sure.

I am quite certain that I am in agreement with kiwi.bloke and Brucy regarding what would be considered legible and uncluttered. We are absolutely on the same page, and my previous post was not to argue that the Prospex dial is more legible. My point, rather, was that one's liking for minimalist and/or legible design is subjective to each individual's preference. A clear uncluttered dial might be good (or even essential) for WIS A, but it does not mean it has to be crucial for WIS B.

Here is a historical milestone watch for Seiko, debut at Baselworld 2016. The Credor Fugaku Tourbillon LE is Seiko's first tourbillon moment. It has zero legibility, and full marks for clutter…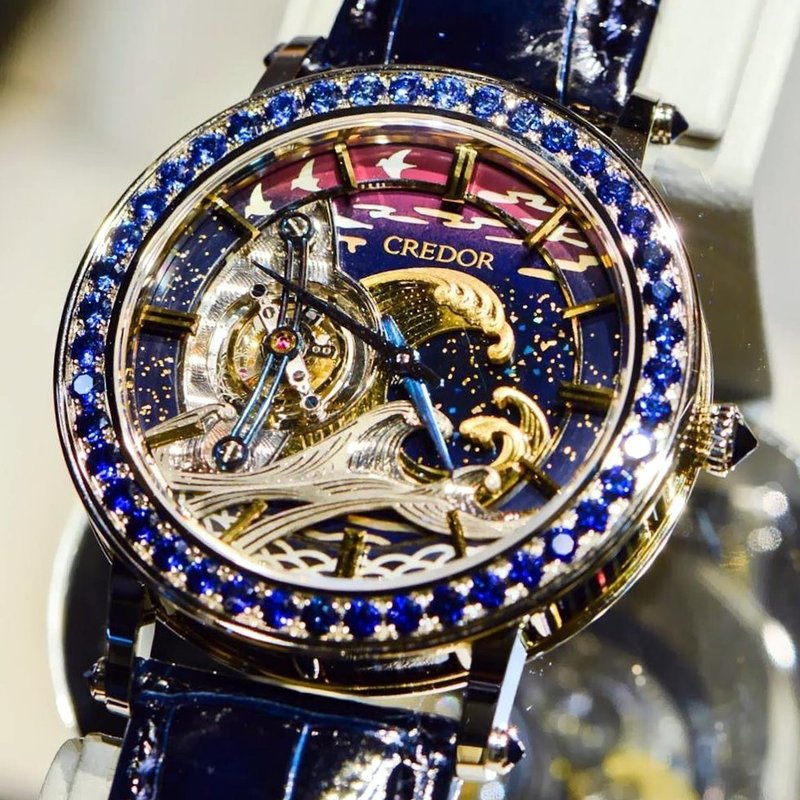 ...yet, for some people, a beautiful piece of horology and craftsmanship that they desire to own. Its lack of legibility, busy and cluttered dial elements are not flaws, but intended to appeal to certain people. Not every watch need to be minimalist, and not every watch buyer want it so. This Credor is, however, not for me, but there are heaps of other watch-related things that aren't for me, among them, the Pepsi colourway.

I am also not attracted to…
Gold case watches, whether the gold is solid, rolled, capped, or plated

Divers with orange, green, or red dials

World-Time watches with rotating "cities" chapter ring or bezel
However, I realize these are subjective personal preferences, and I will never say, "That watch is crap because it has a gold-tone case", "Don't buy that diver until they stop making it in Hulk-green", or "World-Time watches are butt-ugly". I won't because my personal preference has nothing to do with whether a watch is good or suitable for someone else.

To use your reference to "the badges on the back of vehicles", imagine if an automotive journalist or writer rates a car poorly, based solely on his/her feelings towards the GTi, VTi, or Turbo badges on the boot, or how the make's badge appears on the front grill, and not the car itself. That journalist or writer would be a laughing stock. Yet, it is okay for WIS to dismiss a watch, unable to see any good in it, based purely on a logo on the dial?








Regarding the X, if it really were about the styling, then maybe the watch communities should discuss, not whether Prospex Divers should wear the X, but rather how.

Perhaps in the future, Seiko will follow the path that Citizen Promaster did in the 90s. They might also take cues from their vintage divers and see how those Seiko of old wear their Daini and Suwa symbols. Here's a suggestion from me.



PROSPEX-X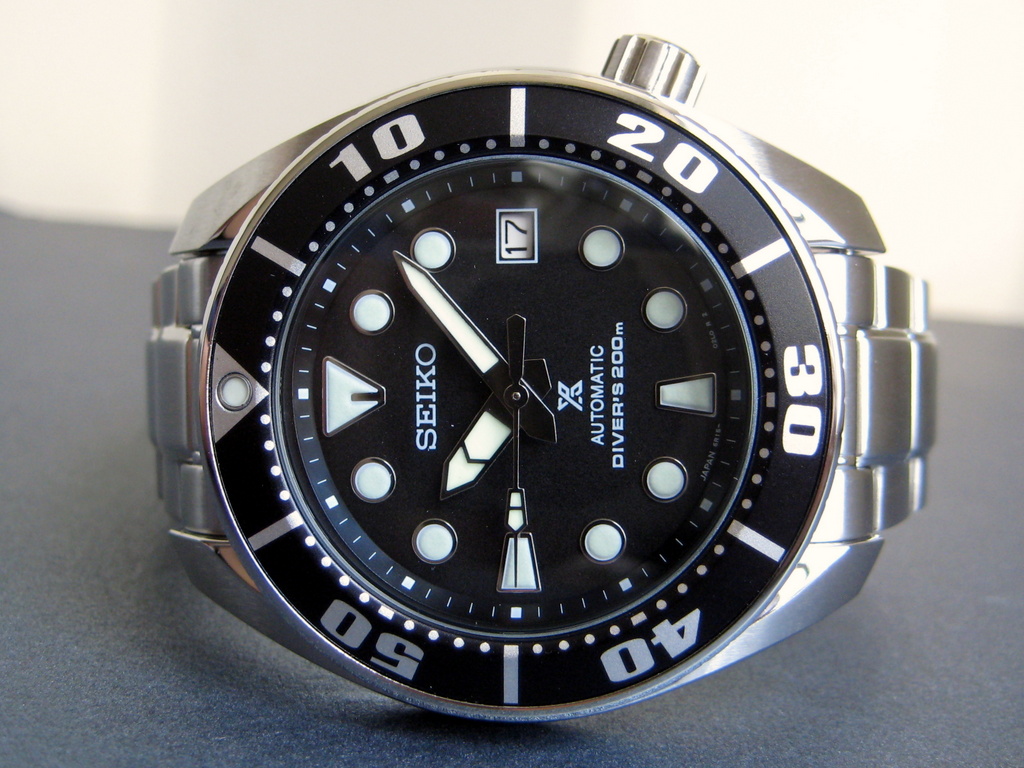 PROPOSE-X