I guess a lot can change in 18 months, and this applies to the darker side of the watch world. It has been around a year and a half since I posted Beware, be Aware: Vintage Seiko Citizen (https://www.timekeeper.co.nz/forum/w...-seiko-citizen). So, if you missed it then, or are new to the TKNZ, there's no better time to catch up on the discussion. The industrious watch repairers in India have improved their creation in terms of fitting the watches together, as well as now having access to better case-back stamping tools they previously lacked.

One TradeMe seller is seemingly having a good run at the moment reselling these things. At least one has been sold this month--I missed the auction while it was still live, but found it through the seller's TM feedback. Here is the completed (sold) listing...

Item Name: vintage as new Seiko 5 Mickey Mouse Automatic Day Date Watch 17 jewels
Item Number: 1660616901
Seller ID: solamax
Feedback: 293 (99%)
Link: https://www.trademe.co.nz/Browse/Lis...?id=1660616901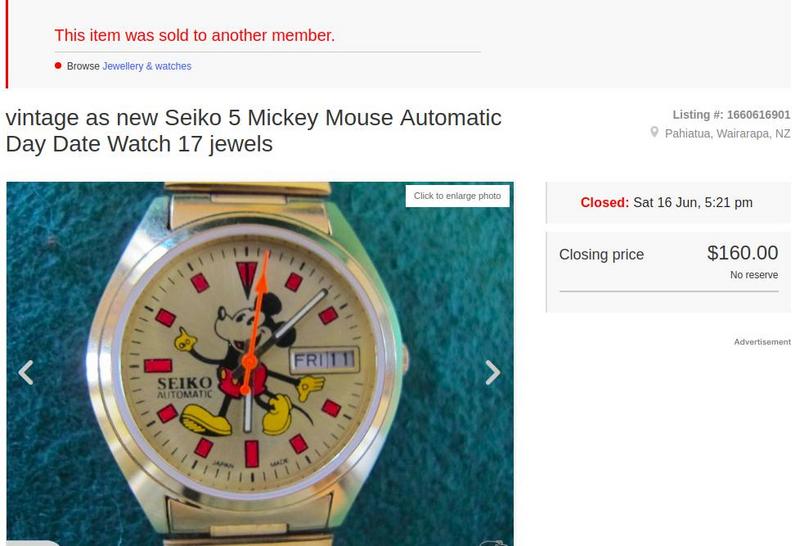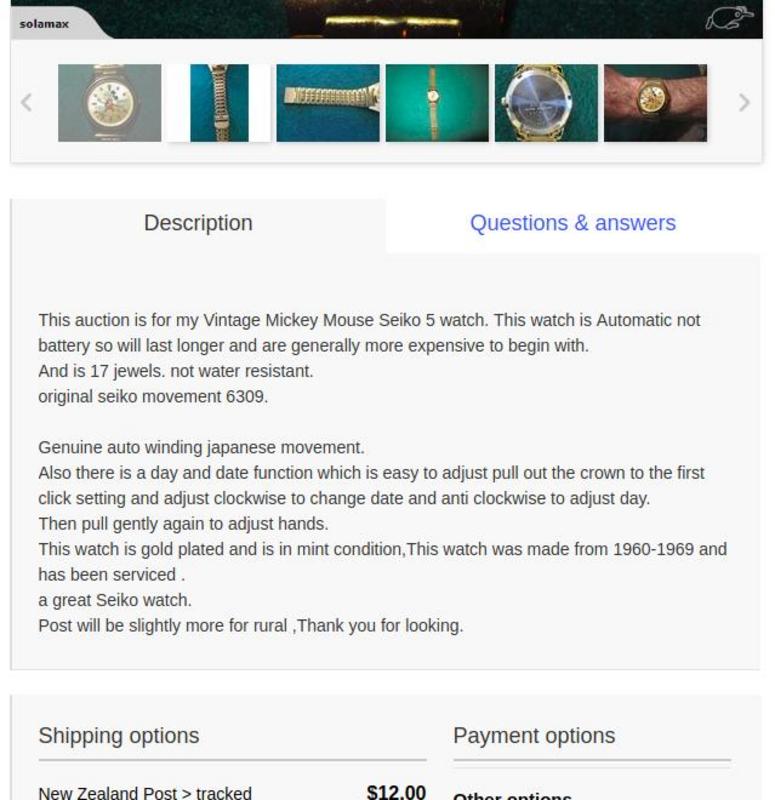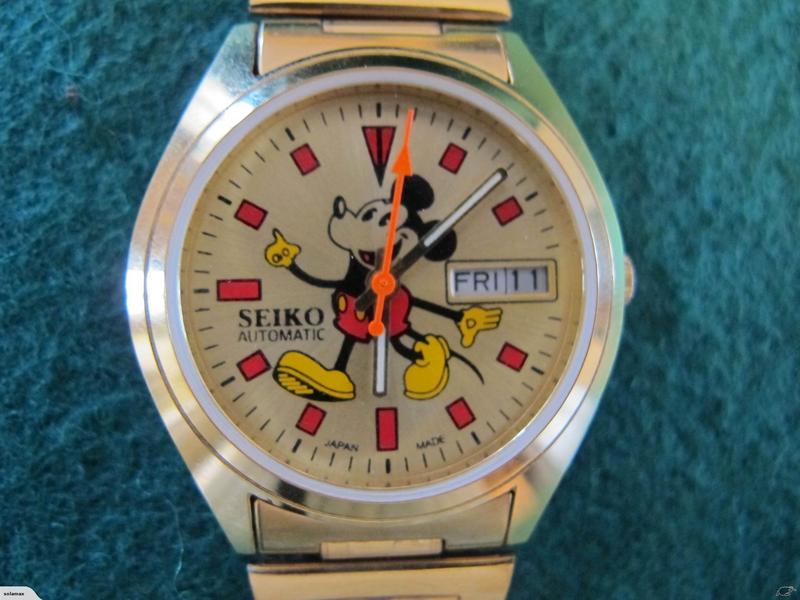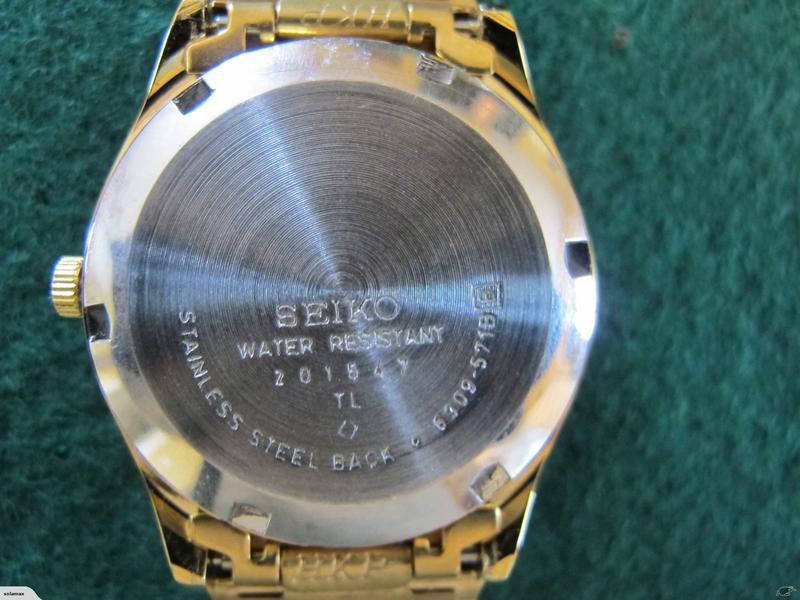 The seller, solamax, is currently auctioning another. This is still active.

Item Name:
Seiko 5 gold plated case and strap with gold face and hour markers
Item Number:
1677884916
Seller ID: solamax
Feedback: 293 (99%)
Link: https://www.trademe.co.nz/jewellery-...461d595b2d7596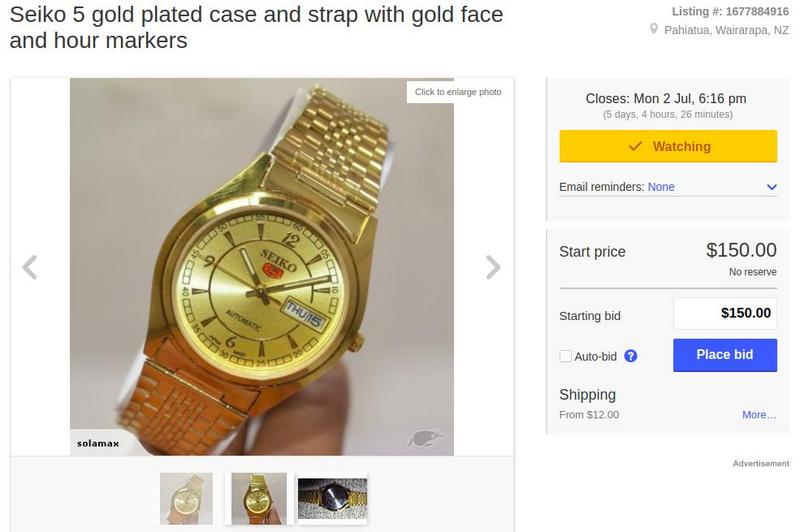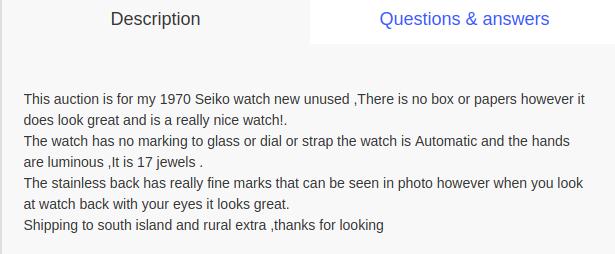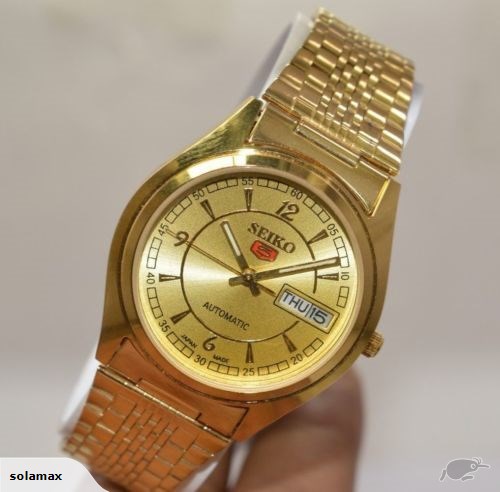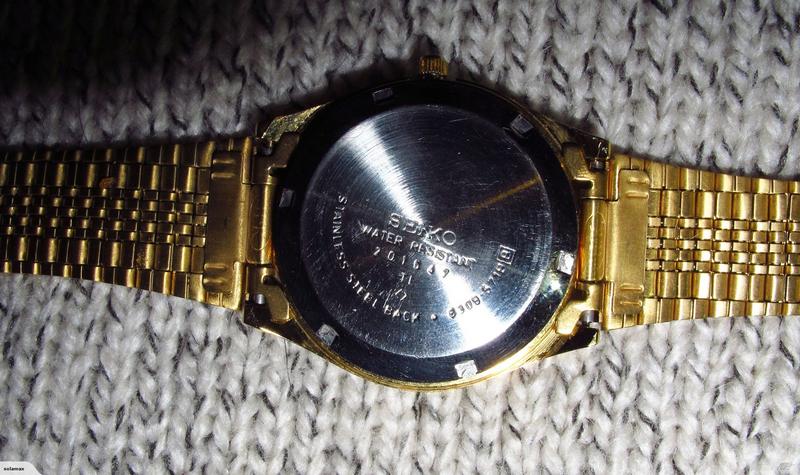 Note the serial number on both watche
s.
For comparison, here is an image of a
genuine Seiko 5 Cal 6309
from the same production year as the above watch claims to be from...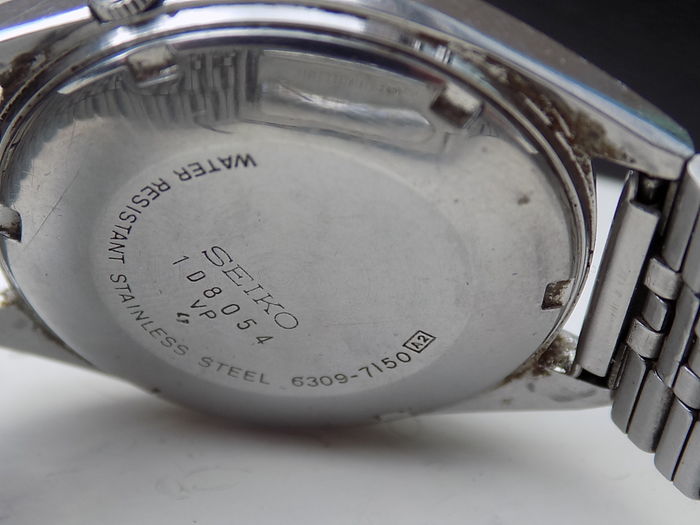 What are you views on these two watches, and in what aspects would you say they are incorrect?